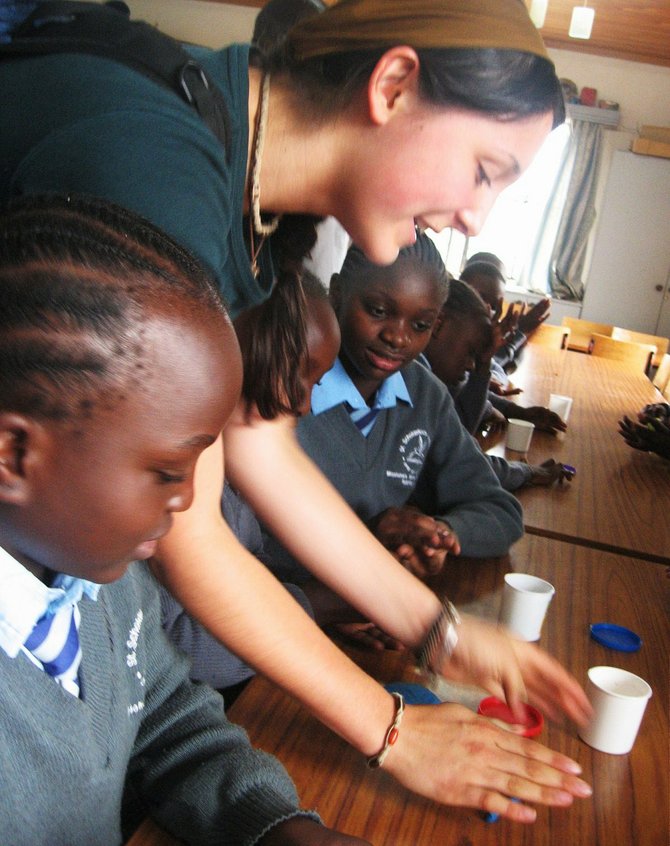 Megan Ambrosino on a past mission trip.
Stories this photo appears in:

Recent college grad looks to community in helping Nigerian kids discover art
This spring, 22-year-old Megan Ambrosino will have a one-way ticket to Ilorne, Nigeria in order to be the sole art teacher at an all-girls boarding school. If teaching halfway around the world wasn't a big enough challenge, the school has only the bare minimum when it comes to art materials, and Ambrosino isn't sure what kind of access she'll have in the city to purchase supplies.