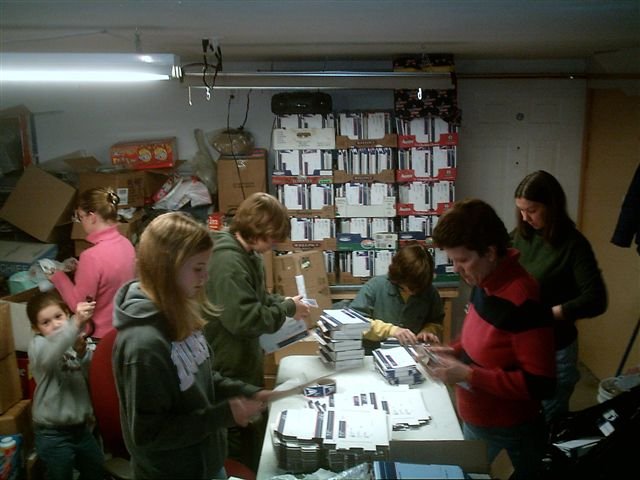 Volunteers fill boxes of candy, cookies and other goodies for soldiers overseas.
Stories this photo appears in:
Donations from Shaker students help Military Mom in Action
Everyone gets a sweet tooth now and again, even soldiers. And local mom Kathy Buckley makes sure our fighting men and women don't have to go without.