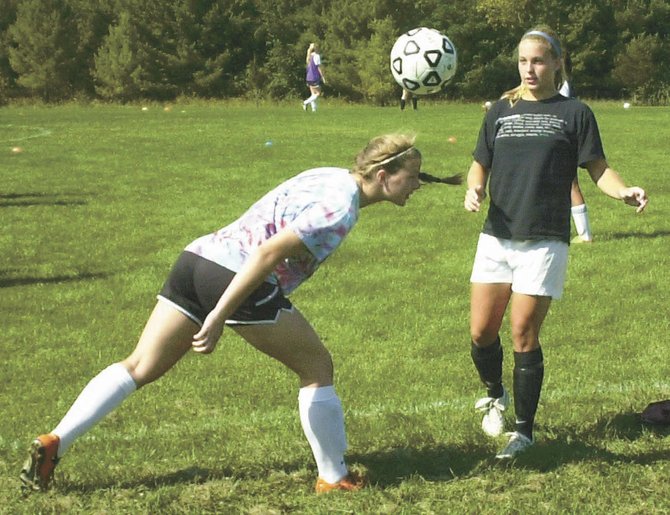 Bethlehem's Katie Nickels, left, heads the ball during the first day of girls soccer practice Monday. Nickels suffered a concussion last season.
Stories this photo appears in:

Athletes must be symptom free for 24 hours before they can resume activity
Dangerous hits in professional football and hockey brought attention to the effects of concussions on athletes. Now, New York has a protocol for high school coaches to follow when one of their student-athletes suffers a concussion.