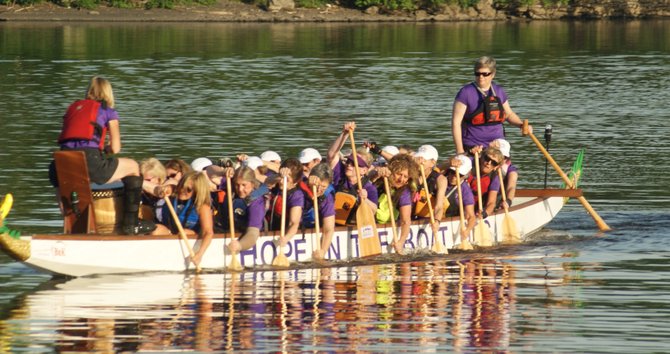 Hope in the Boat, a dragon boat team of breast cancer surivors, will hold an orientation program on Wednesday, May 2, at 6 p.m. at Hope Club in Latham. To RSVP for the orientation, visit www.hopeintheboat.org or call 765-2307.
Stories this photo appears in:

Local dragon boat team seeks new members
A group of 25 breast cancer survivors from around the Capital District are "hope in a boat" every time they paddle their dragon boat around the Hudson River.