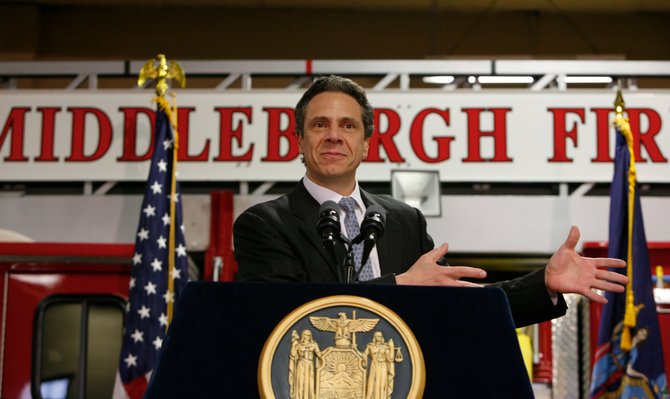 Gov. Andrew Cuomo announces on Wednesday, April 11, at the Middleburgh Fire Department, the state will nearly cover the $60.9 million local share for FEMA eligible project costs.
Stories this photo appears in:

Cuomo announces state to cover local shares of FEMA recovery projects
Counties throughout New York State received unexpected and costly flood damage last year, but Gov. Andrew Cuomo says the state will be footing the bill.