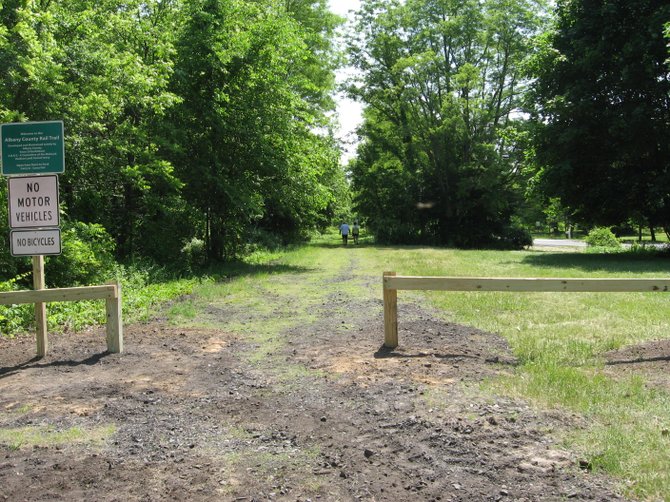 A class action lawsuit on the federal level targets the establishment of the Albany County Rail Trail. Neighboring landowners claim the purchase of an easement by the county robbed them of their property rights, and they're seeking compensation from the federal government.
Stories this photo appears in:

Trail neighbors say they should have been compensated in recreational deal
A group of property owners neighboring the Albany County Rail Trail are suing the federal government over the recreational corridor.

Albany County recreation resource dominates executive's Bethlehem visit
The main concern of residents at Albany County Executive Dan McCoy's Town Hall visit was opening more local sections of the county's rail trail.