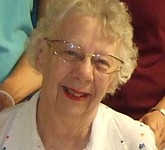 SARATOGA SPRINGS — Irma P. Crounse, 86, passed away peacefully of natural causes, on Sunday morning Dec. 6, 2015 in Saratoga Springs. Irma was a longtime resident of Glenmont and a graduate of Bethlehem Central High School and Mildred Elley. ...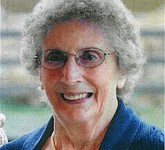 Elizabeth "Betty" Miller passed away Saturday, Oct. 31, peacefully at her home at age 89. She was born in 1926 in Bronx, N.Y. to Edward M. Grout and Ruth J. Crawford. She took great pride in being a homemaker and ...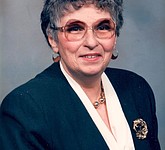 Kathryn T. Lenseth Simpson, age 87, entered into eternal peace on August 5, 2015, surrounded by her loved ones. Kathryn was born August 13, 1927 in Staten Island to the late William and Margaret Lane. She graduated valedictorian from Notre ...
Robert A. Fournier of Chatham Passed away suddenly on July 31, 2015. Born in Albany July 8, 1965, he was the son of the late Alfred and Margaret Fournier. He grew up and was educated in Delmar. After college, Robert ...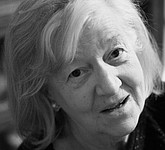 BETHLEHEM — Helen Natalie Cody Smith, 89, of Delmar, passed away peacefully on July 23, 2015, at Good Samaritan Rehabilitation Center, Delmar. Helen was born in Cambridge, Mass., to John F. Cody and Anna C. Hansen on Oct. 26, 1925. ...
SCOTIA — Paul H. Root, 51, passed away unexpectedly on Sunday, July 19, 2015 at his home. Paul was born on March 3, 1964 son of the late Richard H. Root Sr. and Violet G. Root. Paul was a kind ...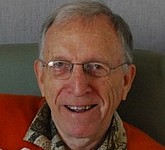 Ralph Calvin Sutliff, 85, died peacefully on June 12 at his home in Brooklyn. He is survived by his beloved wife, Cynthia, by four children, Pete, Jane, Tai and Huong, by two brothers, Roger and Larrie, and by numerous other ...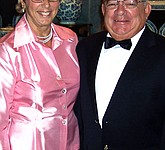 orky" Humphrey passed away quietly in Pompano Beach, Fla., on June 20, 2015. He was born Aug. 5, 1932 to Anna and Kenneth Humphrey of Delmar. The oldest of three sons, he attended Bethlehem Central High School and graduated in ...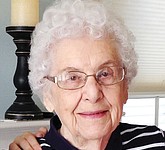 DELMAR — Lois Mannheimer, 96, passed away on May 20, 2015, at Albany Medical Center in Albany. Lois was born November 20, 1918 in New York City. She was the daughter of Elsie and Louis Mannheimer. Her family moved to ...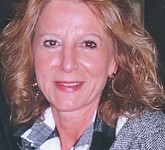 WESTERLO — Helene M. Rossner age 64 passed away after a long and courageous battle with cancer on Tuesday, April 14, 2015 after a brief stay at St. Peter's Hospice Inn. Born in Newburgh, NY, on March 29, 1951 Helene ...
DELMAR — Jeanne Fausel Randles passed away peacefully on April 13 at the age of 84 in St. Peter's Hos-pital. Born in Albany on March 23, 1931, Jeanne was the daughter of the late Kenneth and Helen Fausel. She was ...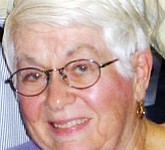 Ethel June Berrington Coughlin, born June 1, 1925, in Albany, NY. Passed away on Tuesday March 10, 2015, at the age of 89. Graduated from Vincentian Institute in 1942. Employed at GE in Payroll and Accounting in Schenectady NY Bldg. ...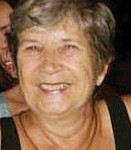 Heidemarie L. Lewis, of Naples, Fla., died in her sleep Friday evening, Feb. 27, surrounded by her loving family and friends. Born and educated in Lubeck, Germany, Heidi came to this country in 1965, living in the Mil-waukee area, where ...
Donald C. Hoyt, beloved husband of Mary Fitzgerald-Hoyt, died on Feb. 24. He was born in Albany to the late Albert and Florence Tanney Hoyt. He earned degrees from the State University of New York at Albany and Siena College, ...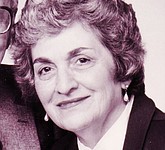 Mary Elizabeth (Davis) Cutler ("Davey"), 93, passed into the loving presence of her Lord and Savior Jesus Christ on Wednesday, February 18, 2015. Born in Denver, CO, Mary graduated from Whitman College, Walla Walla, WA, where she was a member ...