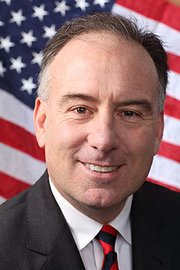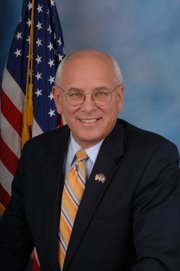 ALBANY COUNTY — Even before the 20th Congressional District candidates have officially squared off, both campaigns have debated the process of setting up debates.
Incumbent Paul Tonko, D-Amsterdam, is planning to meet challenger Jim Fischer, R-Ballston Spa, for three debates, but details are still be finalized on the third. Each campaign has chided the other for a lack of communication over scheduling public forums. Fischer also isn't pleased with only the three debates being scheduled and is pushing for Tonko to debate in each county he represents.
Two debates have been agreed upon between the candidates. The first will be broadcast live on WMHT on Oct. 9 at 8 p.m. and a panel of journalists to lead the debate, along with questions sent through social media. The League of Women Voters is hosting the next debate, which will be held at the Clifton Park Public Library on Oct. 23 at 6:30 p.m.
A third debate is targeted for Oct. 28 in the City of Albany, according to Tonko's office, but it had not been finalized before Spotlight News went press.
Fischer had wanted to hold a forum across each of the five counties in the 20th Congressional District — Albany, Montgomery, Rensselaer, Saratoga and Schenectady — during congress' recess from Aug. 18 through the first week of September.
"Aside from staged events and partisan barbecues, voters deserve a side-by-side discussion of ways to tackle key issues," Fischer said in a prepared statement Wednesday, Aug. 20. "Denying voter forums for the entire congressional vacation is bad enough given the crises at hand. Already limiting a fall campaign season debate schedule to three ignores huge swaths of a district dramatically revamped in 2012 and is simply unacceptable."
Tonko's campaign had chimed in after Fischer called for the five summer debates, and pointed out debates had already been scheduled for later this year.
(Continued on Next Page)
Prev Next
Vote on this Story by clicking on the Icon