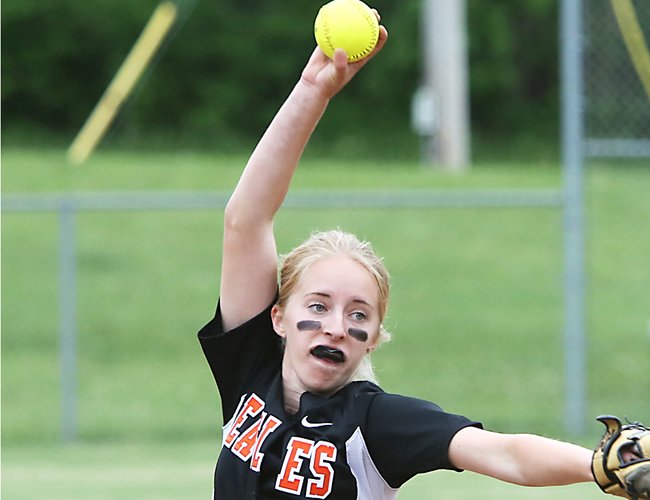 It's time to take a glance back at the recently completed spring season.
Team of the spring: Bethlehem softball
The Lady Eagles proved that a seeding is only a number. What matters is what happens on the field.
Bethlehem entered the Section II Class AA playoffs as the No. 5 seed, but the Lady Eagles knocked off defending champion Guilderland in the quarterfinals, Suburban Council North Division champion Shenendehowa in the semifinals and South Division rival Columbia in the finals for their second Sectional title in four years.
"We beat three excellent teams this year," said Bethlehem coach Karen Gentile. "We timed our getting hot at the right time."
Bethlehem's 1-0 victory over Columbia in the finals May 31 illustrated how far the Lady Eagles had come since the beginning of the season. They didn't commit an error, and they manufactured the winning run on three hits in the sixth inning.
"This team has gelled tremendously," said Gentile. "I knew this team had potential, but it was up to them to realize that potential."
The Lady Eagles nearly rode their momentum into the state semifinals. They led Section III champion Liverpool 7-0 through the first five innings of their Class AA regional final June 6, but the Warriors rallied for an 8-7 victory in eight innings.
"It was unexpected and heartbreaking, of course," said Gentile. "The kids fought hard, but they weren't able to close it out."
Despite falling short of a regional title, there is much to look forward to for Bethlehem. The Lady Eagles return most of their starters for the 2015 season including pitcher Emma Downing, Sarah Homsey and K.K. Palmerino.
Runner up: Guilderland boys tennis
The Dutchmen captured their third Sectional team title in the last four years by beating Niskayuna 5-3 in the finals May 15. However, head coach Curtis Snyder refused to use the word "dynasty" in describing his team's success.
(Continued on Next Page)
Prev Next
Vote on this Story by clicking on the Icon