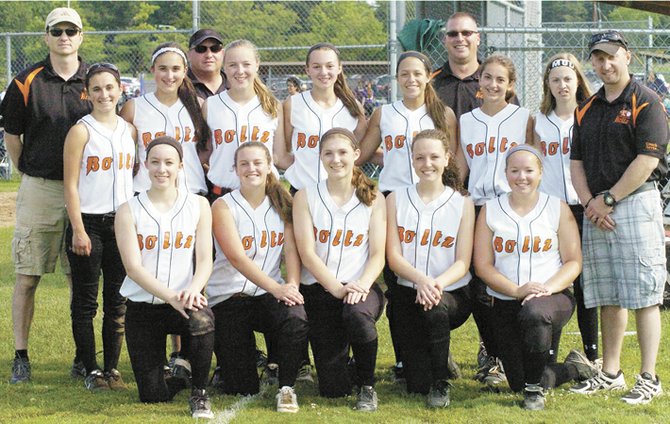 BETHLEHEM — The Bethlehem Boltz turned in a strong performance for their home fans at last weekend's New York State ASA 16-and-under Championships.
The Boltz — featuring players from Bethlehem, Guilderland and Duanesburg — finished in a tie for fifth place after losing 5-2 to the Miss Shen Madness from Clifton Park in the quarterfinals Sunday, June 29, at Line Drive Fields.
"It was fun," said Boltz coach Barry Moss. "It was the first time we hosted a state tournament."
The Boltz reached the playoff round after they posted a 2-1 record in pool play. The Boltz defeated Fury Fastpitch from Norwich 8-5 and the Capitaland Crunch 10-2. Their lone loss in pool play was a 7-2 setback against the Electric City Bombers.
Alexa Lombardoni led the Boltz with a .500 batting average for the tournament. Lombardoni was one of four players — along with Bridget Yankowski, Devon Hennel and Carlie Moss — with an extra-base hit. Emma DeFrancesco had the next-best batting average (.375) for Bethlehem.
Nightmare Elite took home the tournament title by beating Electric City 6-5 in the championship game.
Vote on this Story by clicking on the Icon