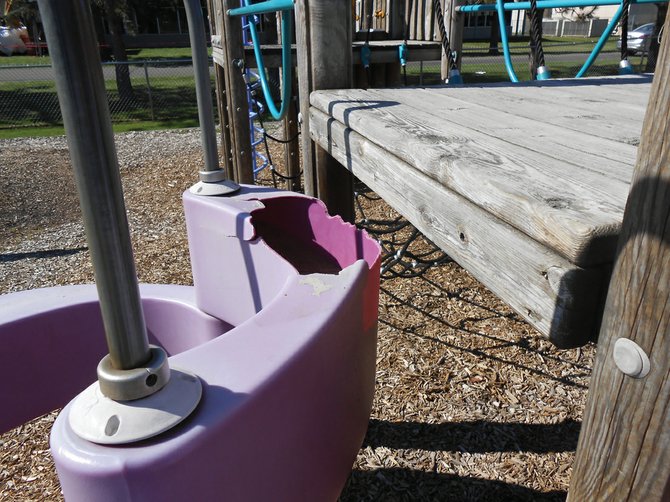 GLENMONT — As the Glenmont Elementary PTA closes in on ending its fundraising efforts for a new school playground, the group is capping off its campaign with a concert at a local restaurant.
Several bands helmed by Bethlehem parents will come together on April 27 at Swifty's Restaurant and Pub in what is hoped to be the final fundraiser for the new playground's installation. The campaign started last summer with an original goal of around $200,000, but it was helped along when about $128,000 was included in the school district's recent bond.
"We should be presenting our funds to the school board soon," said Project Playground co-chair Amy Sharf. "We're really excited because we were told construction should start this summer."
A similar fundraising campaign was successfully completed by the Elsmere Elementary PTA last year. Glenmont had waited for Elsmere to be nearly finished with its project before starting its own so as not to overwhelm the community.
Glenmont Elementary's playground is nearly 20 years old, and several pieces of the structure are no longer functional. The playground is now outdated, and school officials are looking to replace the playground out of safety concerns.
At times, some pieces of equipment has been roped off with caution tape to keep children away, while some parts of the playground are missing large pieces of plastic. The bottom of some slides now touch the ground, as do some ropes and chains that are meant for children to climb and balance on. There is also an issue with drainage, and some equipment is not up to code for children with disabilities.
The school district had worked to keep up with the repairs, but eventually there were too many and the costs climbed.
Fundraising efforts by the group included the Glenmont Elementary Fall Community Day and Family Fun Day in September, the Gold Gala, a 5-kilometer walk and a silent auction. Other community members have donated money outright, and some children have opened lemonade stands and donated the proceeds to the cause. The school also sponsored a dunk tank at the Glenmont Fireman's Fair, with district faculty and staff taking the seat.
(Continued on Next Page)
Prev Next
Vote on this Story by clicking on the Icon