Spotlight News recently named two longtime employees to top management positions in the newsroom. Design/niche editor Kristen Roberts will be stepping into the role of managing editor beginning this week. Sports editor Rob Jonas will take on additional duties as associate editor.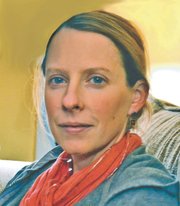 "We're thrilled to have two very talented editors with a wealth of institutional knowledge take the reins here at Spotlight News," publisher John McIntyre said. "It will be a seamless transition for the newsroom."
Roberts has been with Spotlight News since August 2005, beginning as a copy editor and eventually becoming Capital District Parent Pages editor before serving as interim Spotlight editor in 2010. Since 2010, she has been in her current role as head of print production and design and second in charge to the managing editor. She continues to head Parent Pages. Prior to joining Spotlight News, Roberts had worked as a copy editor at daily newspapers in Montana and California.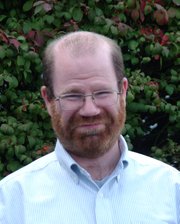 "I have been with the Spotlight as we have changed and evolved in recent years, and I am proud of the way we have stayed true to our mission of providing top-notch community journalism to our readers," said Roberts. "I am looking forward to leading our award-winning group of reporters on to even greater successes."
Jonas has been the sports editor at the Spotlight since 2000. Before that he had worked as a sports writer and editor at other area newspapers. Jonas will remain sports editor at Spotlight News, while also serving a vital role in the newsroom as associate editor.
"I'm looking forward to helping out on the news side while continuing to provide the best sports coverage I can for our readers," said Jonas.
The promotions come following the departure of former managing editor Charles Wiff, who recently took a position with Gramercy Communications.
(Continued on Next Page)
Prev Next
Vote on this Story by clicking on the Icon