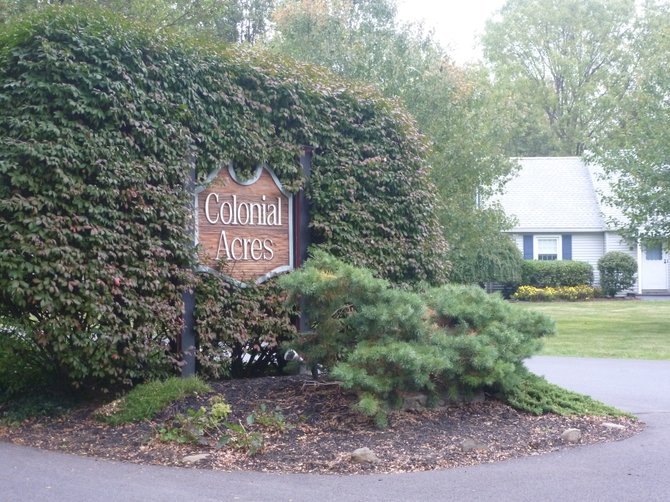 BETHLEHEM — After less than three months of searching, the Town of Bethlehem may soon have a deal in place to lease operation of the Colonial Acres Golf Course to a PGA golf professional.
Dale Ezyk, a golf pro with 22 years of experience, is expressing intense interest in operating the course, and said he has hammered out a three-year operating agreement with the town.
Ezyk, who was most recently the head golf professional at Brooklyn Country Club in Connecticut, was asked to meet with town officials after approaching Parks and Recreation Director Nan Lanahan in mid-January and submitting a proposal to operate the course. He said he became aware of the opportunity to lease the golf course through the PGA's website, where there are listings for job opportunities. He said he simply loves the game, loves to teach it and wants to continue to make golf an economically viable sport within the town.
"Golf in the U.S. is on the decline. The PGA hired a research firm to find out why people aren't playing as much golf as in the past," he said. "The answers were it takes too long, it's too hard and it's too expensive. Colonial Acres is going to remain affordable … and with my expert instruction we'll make it not quite so hard."
The town opted to no longer fund operation of the golf course in the 2013 budget. Proposals to run the course were sought beginning in January. In the beginning, officials said 12 people showed interest, but only two seemed serious.
"We did have a number of people come forward and that was very rewarding, however I've learned that this process is not unlike selling a house or car," said Town Supervisor John Clarkson. "A lot of people come forward and kick the tires, but they don't necessarily walk away with a deal."
(Continued on Next Page)
Prev Next
Vote on this Story by clicking on the Icon