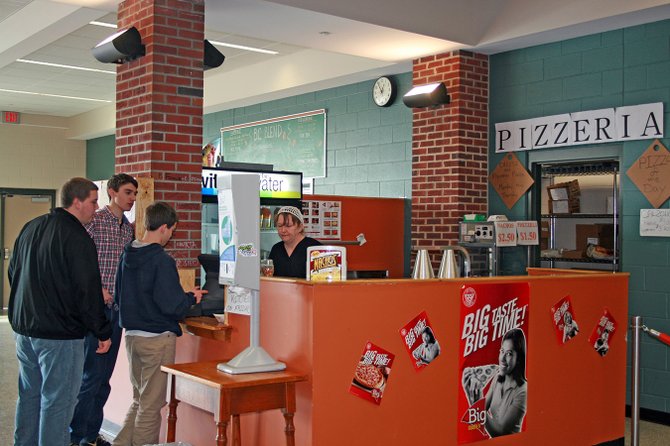 BETHLEHEM — The Bethlehem Central School District has opted out of the federal lunch program at the high school, but some parents are concerned dropping the guidelines isn't the healthiest choice.
The Bethlehem Board of Education recently approved eliminating participation in the National School Lunch Program only at the high school after district administrators presented information showing a "steep decline" in the number of lunches purchased. Superintendent Thomas Douglas said the district "worked hard" to implement changes to the lunch program, but for high school students, the program wasn't working.
"The district has always provided healthy choices … throughout all of our discussions we always maintained that healthy choices will continue to be offered," Douglas said.
Douglas sent a letter to parents on Wednesday, July 3, in which he assured parents "school meals will continue to be nutritious and well-rounded" and "healthy offerings similar to last year" will continue being offered.
The district projected a $200,000 loss next school year if its lunch program remained unchanged, and there is a federal requirement to run a break-even program. Opting out of the program will remove around $41,300 of funding to the district, but the district estimated expanding its program would generate $125,000 in additional revenue.
"They looked at a whole bunch of options and this seemed to be the best option for creating a menu that kids will appreciate … and maintain a commitment to healthy foods," district spokeswoman JoEllen Gardner said.
In response to the change, members of the Bethlehem Healthy Kids Committee sent a letter back to Douglas on Tuesday, July 9, expressing opposition.
The group recommended the school board establish "explicit nutritional guidelines" that meet certain standards, such those set by the American Association of Pediatrics and the Institute of Medicine. The committee members also recommended the district establish a nutrition subcommittee for the Coordinated School Health Team to develop an "evidence-based nutrition plan."
(Continued on Next Page)
Prev Next
Vote on this Story by clicking on the Icon