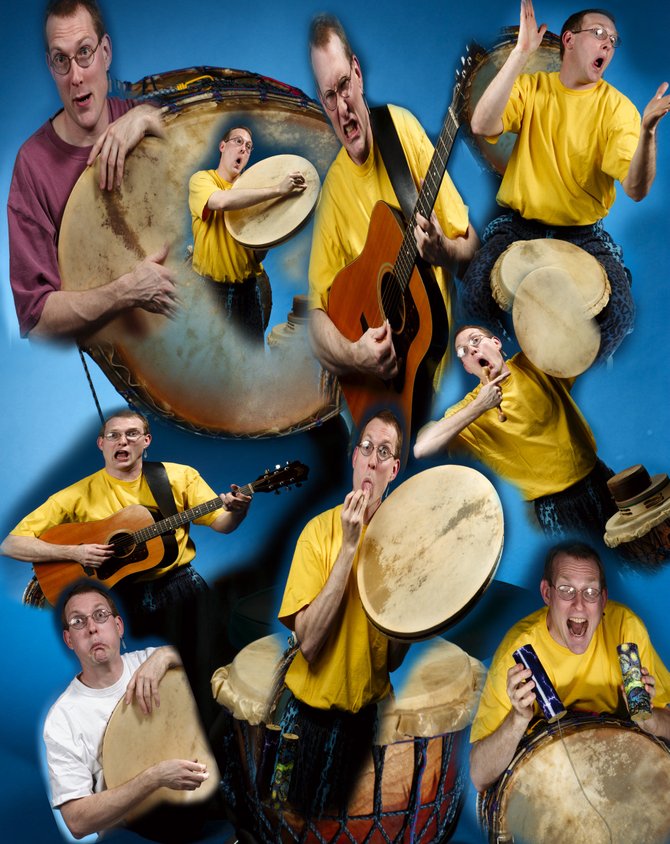 BETHLEHEM — Finding exactly how to stop bullying has always been a question asked in schools. Today, the age-old problem is only getting more attention.
Mark Shepard thinks he has the answers to help kids become "bully-proof," and he'll be teaching them during an hourlong program at the Bethlehem Public Library on Thursday, Jan. 24. His approach to bullying is nontraditional, focusing on reducing harm and helping victims and tormenters to establish a relationship.
"I think today we're criminalizing kids who are actually playing out fundamental dominance roles. My goal is to focus on the target, and help them understand how to stop being a target and turn the person coming at you into a friend," he said.
Shepard has a personal viewpoint on the subject after being bullied throughout his childhood. He developed a show with music and fun themes to bring his recommendations to audiences of all ages, and it starts out with a story from Shepard's youth, when he stood up to one of his tormenters. He uses the story to show the audience what he did right and what he did wrong in handling the situation. He then gives them different options that can help in their own lives.
"I often use the audience to role play and demonstrate what is happening psychologically when someone is targeting someone else, and how the target actually has a lot of control to stop what is happening in the situation," he said.
Shepard feels the key to stopping bullying is to empower kids to carry themselves more confidently and to train them to not give bullies the reaction they are looking for. A certain body language can help aggressors to no longer view people as targets.
"Every bully thinks of themselves as a victim," he said. "There is a pecking order. Usually, bullies are hurting in some way and are just looking for a way to make themselves feel better."
(Continued on Next Page)
Prev Next
Vote on this Story by clicking on the Icon