46TH SENATE DISTRICT — Democrat Cecilia Tkaczyk's early declaration of victory on election night has rung true more than 70 days later.
Tkaczyk will represent the newly drawn 46th Senate District after her campaign's appeal to count additional ballots led her to beat Republican George Amedore by 19 votes as of the afternoon of Friday, Jan. 18.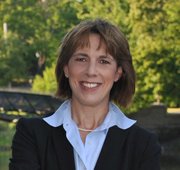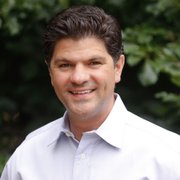 Tkaczyk thanked supporters and volunteers who helped with the campaign and post-election ballot counting process, despite being considered a long shot by many political forecasters.
"No one believed our campaign had a chance in a district hand-carved by Republicans, and yet the power of good ideas and a strong campaign proved itself," Tkaczyk said in a statement. "I am honored to stand with Democratic Conference Leader Andrea Stewart-Cousins, and my fellow Democratic senators, in pursuing the common sense, progressive agenda that New Yorkers demand. I look forward to hitting the ground running to serve my new constituents because there is no time to waste addressing the many challenges facing our state."
Acting Montgomery County Supreme Court Justice Guy Tomlinson previously certified Amedore the winner on Dec. 19 with 63,141 votes, a 37-vote lead over Tkaczyk. Tkaczyk's attorneys then appealed Tomlinson's decision and asked for more than 300 invalidated ballots be counted.
The state Supreme Court Third Judicial Department's Appellate Division unanimously ruled on Jan. 9 that 99 more disputed ballots be counted. A majority of those ballots came from Ulster County, which was Tkaczyk's strongest showing on Election Day. They collectively proved to be Amedore's swan song in the contentious election.
Amedore said he was "proud of the honest and clean campaign" he ran. He thanked supporters of his campaign and the constituents he's served as an assemblyman.
"I was supported by the hard-working Upstate families who are faced with tremendous challenges in these trying times," Amedore said in a statement. "The time for politics has ended and the time to govern is at hand."
(Continued on Next Page)
Prev Next
Vote on this Story by clicking on the Icon