ALBANY COUNTY — Albany police arrested a 33-year-old Loudonville man Sunday night after almost hitting an officer with his pick-up truck on Clinton Avenue in Albany, police said.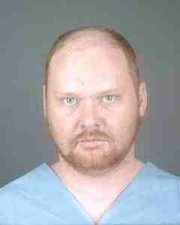 On Sunday, Jan. 6, at approximately 11 p.m., Albany police responded to a complaint on the 100 block of Clinton Avenue. While police were standing by their vehicles at the scene, a 2009 Chevrolet Colorado pick-up, driven by Anthony Vergura, sped past the officers, nearly striking an officer with his plow, police said. The officers followed the vehicle to conduct a traffic stop, but when the police activated their emergency lights and sirens, the vehicle would not stop and fled toward Interstate 90. Albany police terminated the pursuit as the vehicle left the City of Albany.
A New York State Trooper observed the speeding car and also attempted to stop the vehicle, though it continued to flee. The trooper chased the vehicle for about one mile before terminating his pursuit. Shortly after, the trooper saw the vehicle stuck in the median off of Interstate 90, Exit 10.
Vergura was taken into custody by the New York State Police and charged with criminal possession of a controlled substance and driving while intoxicated. He was also taken to Albany Medical Center after complaining of back pain. At the hospital, Vergura was turned over to the Albany Police, where he was charged with reckless endangerment in the first degree, and unlawfully fleeing a police officer.
Vergura was arraigned Monday morning in the Albany City Criminal Court and remanded to the Albany County Jail.
Vote on this Story by clicking on the Icon