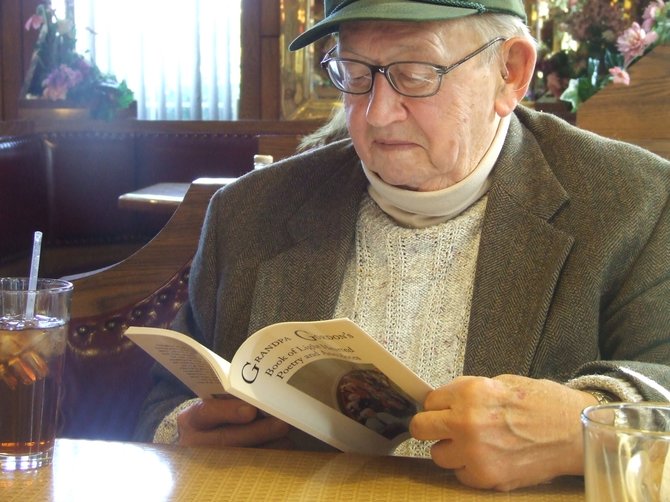 CAPITAL DISTRICT — Most people keep the experience of a colonoscopy to themselves. Gordon Jevons, however, wrote a poem about it.
"I think any idiot who'd write a poem about a colonoscopy deserves something," Jevons said with a laugh.
Jevons' preparation for his checkup is just one of the everyday events he explores in his first book of poetry and vignettes,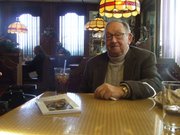 "Grandpa Gordon's Book of Light Hearted Poetry and Anecdotes," published by The Troy Book Makers last month. The collection includes snippets of Gordon's life, including working 27 years in the North Colonie School District, spending summers in the Vermont Von Trapp Family home and just plain getting older. Although the book is now on sale at The Little Book House in Stuyvesant Plaza, the 84-year-old poet wasn't initially planning on distributing it to anyone except his family.
"I want to leave something for my kids, grandkids and so on," Jevons said. "A little remembrance, perhaps. I decided to try to put something together in book form, and that's what came out."
Yet Jevons, who retired just last year, said he's been writing little bits of poetry since college. He studied elementary education at SUNY New Paltz in 1948, when there were only 800 students at the school – 700 of them girls.
"I wanted to be a phys. ed teacher. Cortland was full. They said, 'Go to New Paltz' and then later I could transfer over," the Colonie resident said. "Well, once I got to New Paltz with 700 girls, you don't think I was going to go to Cortland!"
Once he got his degree, Jevons headed back home and helped work at the family-owned Manor Inn in Rensselaer. He then got a job in 1956 teaching fifth grade at the one-year-old Boght Hills, which had just opened on Dunsbach Ferry Road. Jevons stayed at Boght Hills for 12 years, and then moved on to Shaker High School into the guidance department, where he said he helped raise the school's attendance policy from 94 percent to 97 percent. At night, Jevons would call parents at home if their kids weren't in school, something the school hadn't done before.
(Continued on Next Page)
Prev Next
Vote on this Story by clicking on the Icon