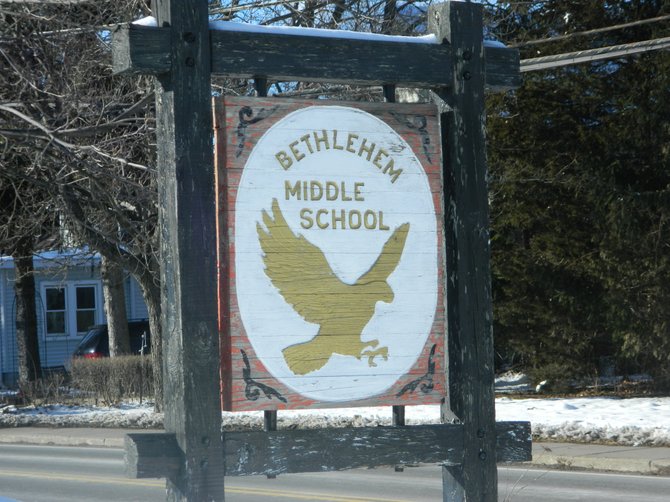 BETHLEHEM — The Bethlehem Central School District has confirmed a case of pertussis, commonly known as Whooping Cough, at the middle school
School officials said the student sought appropriate medical care, but warns parents that others may have been exposed to the disease. The district is asking parents to make sure their families are up-to-date with with pertussis vaccinations, as the disease is highly contagious.
Symptoms include coughing and sneezing, cold-like symptoms and a low-grade fever. Within a few weeks the cough becomes more severe and can lead to pneumonia, dehydration, seizures or death if left untreated.
If a child is diagnosed with pertussis, they cannot return to school or extra curricular activities until 5 days of antibiotic treatment has been completed. All new cases most also be reported to the school district with documentation for a medical professional. If you child has been diagnosed, please contact the Bethlehem Middle School health office at 439-7705.
For questions or concerns, the district recommend's contacting your child's healthcare provider or the Albany County Department of Health at 447-4640.
Vote on this Story by clicking on the Icon