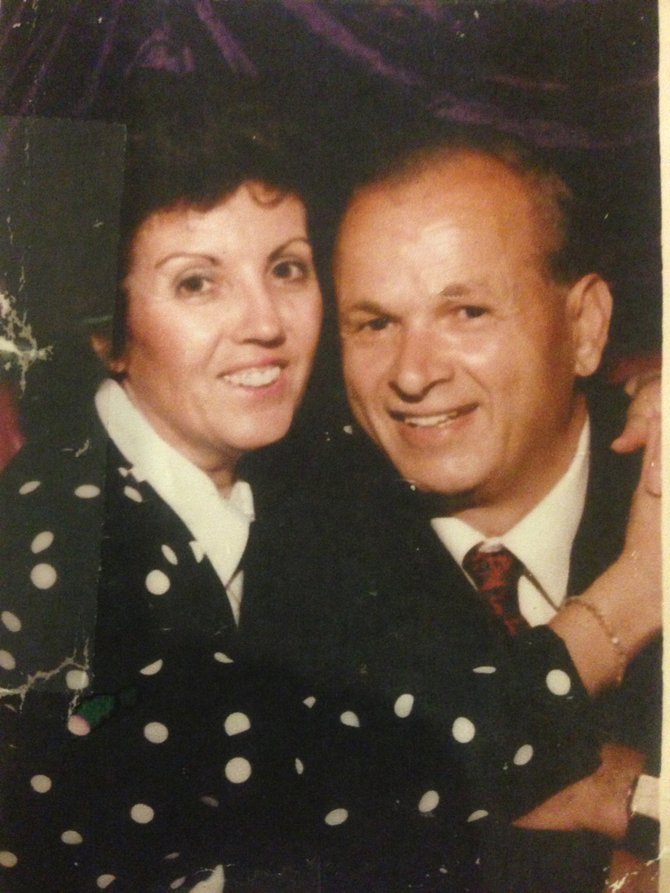 COLONIE — The first time he proposed, she said she would think about it. He didn't get down on one knee, but told her he thought she was the right girl for him. It was not love at first sight, she said, and she was cautious.
The second time, only a few weeks later, he came to her holding a huge heart filled with candy, a single rose and a card that read "Love Forever." This time, she said yes.
It was Valentine's Day.
But this isn't a typical boy-meets-girl story. The couple, Athena and Alex Loupessis, had never dated before the proposal and spent the year and a half of their engagement getting to know each other. The two had separately moved to America from different parts of Greece to start a new life but wound up meeting through Athena's aunt in Newburgh.
"He was a baker. He was the greatest baker in the world," Athena said.
After moving to Long Island, Alex got situated in a bakery. While visiting the island as governor, Nelson Rockefeller got his hands on the baker's strawberry shortcake, loved every bite and recommended he set up shop in Albany. The couple took his advice and found their way to Colonie in 1971, and only two years later, they opened the Latham 76 Diner on Route 9.
The Loupessises worked day and night together, building the restaurant from scratch, raising two children and later, welcoming five grandchildren. The hardworking couple devoted their lives to the diner and to each other.
With the success of the family-run business, the couple began planning their retirement dream house in Cephalonia, Greece, overlooking the crystal clear blue ocean. Construction began in 2004, and Alex envisioned having 45 fruit trees lining the property. The couple, happy and grateful, were side by side up until a tragic Northway accident in 2006 that injured Athena and took Alex's life.
(Continued on Next Page)
Prev Next
Vote on this Story by clicking on the Icon