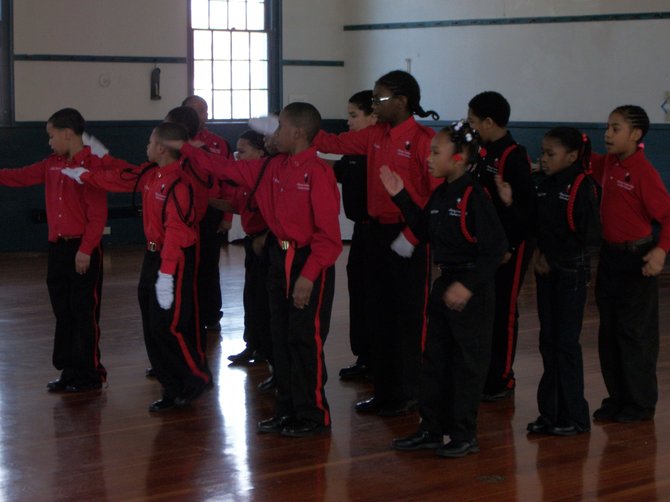 ALBANY COUNTY — Fifty years ago, Martin Luther King, Jr. delivered his famous "I Have a Dream" speech on the steps of the Lincoln Memorial. One hundred and fifty years ago, President Abraham Lincoln signed the Emancipation Proclamation.
And while his address might not be remembered like those historic moments, Albany County Executive Dan McCoy made it a point to emphasize the importance of African American history when announcing the county would be holding a series of events during Black History Month.
"This is the biggest (celebration) we've done yet. We're really trying to highlight the whole month," Albany County Executive Dan McCoy said. "I believe in diversity and believe we need to highlight it and get it out there."
A newly appointed committee has come up with a number of events to be held throughout the month that center on this year's theme, "At the Crossroads of Freedom and Equality: The Emancipation Proclamation and the March on Washington."
The celebration kicked off on Saturday, Feb. 2, with a presentation on "Black Shakers and Their Influence on the Underground Railroad" by Executive Director of the Shaker Heritage Society Starlyn D'Angelo. Singer Ahzamiah Smyth and students from Albany Community Academy joined in on the presentation.
"(The black Shakers) had much to teach us about tolerance, acceptance, doing the right thing. I think a lot of people don't realize there's black Shakers and how they effectively worked with the Underground Railroad," McCoy said.
The rest of February will be filled with events and presentations emphasizing the importance of the nation's African American history. Free samplings of ethnic foods from local vendors will be offered in the Cahill Room at the county offices for "A Taste of Freedom" on Friday, Feb. 8, from 11:30 a.m. to 1:30 p.m. From Feb. 16 to 22, artwork on Black History Month made by students in Albany County will be on display in the Cahill Room.
(Continued on Next Page)
Prev Next
Vote on this Story by clicking on the Icon