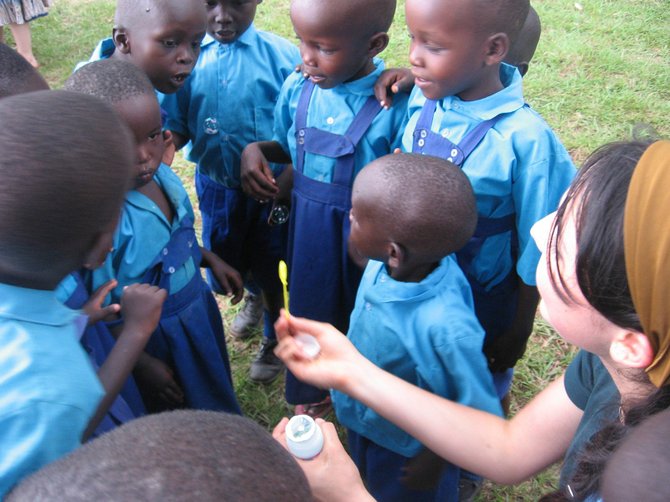 ALBANY COUNTY — This spring, 22-year-old Megan Ambrosino will have a one-way ticket to Ilorne, Nigeria in order to be the sole art teacher at an all-girls boarding school.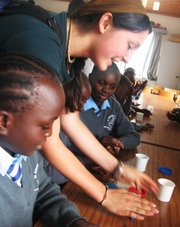 If teaching halfway around the world wasn't a big enough challenge, the school has only the bare minimum when it comes to art materials, and Ambrosino isn't sure what kind of access she'll have in the city to purchase supplies. A month before her trip, she's asking her community to donate any used or unused art supplies that could benefit the students she'll be teaching.
"To be safe on my end, I figured I'm going to pack two checked bags — one with my stuff and one with everything I can get in for school. I don't want to get in a position where I can't do a project that I think could be really cool with them or having somebody send me stuff from home, because it's really expensive to do that," Ambrosino said.
Ambrosino, a Burnt Hills-Ballston Lake graduate and now an Albany resident, is looking for basic supplies, including colored pencils, crayons, paint and brushes. She said she's been sending out letters to friends and family for assistance, and hopes to get in contact with A.C. Moore and Michael's, but she still needs more. Any financial support could also help with the trip.
This Nigerian mission is not her first, and will not likely be her last. In 2009, she went to the Dominican Republic with a group of students in the Catholic Campus Ministry at SUNY New Paltz. She collected supplies for that mission, too, and began construction of a community center near the city of Jarabacoa. The following year, she went to Kenya with the Benedictine Sisters from Saint Joseph's Parish in New Paltz to offer services for schools, soup kitchens, orphanages and health clinics. However, she said she only went to Kenya for two weeks and knew that wasn't long enough.
(Continued on Next Page)
Prev Next
Vote on this Story by clicking on the Icon