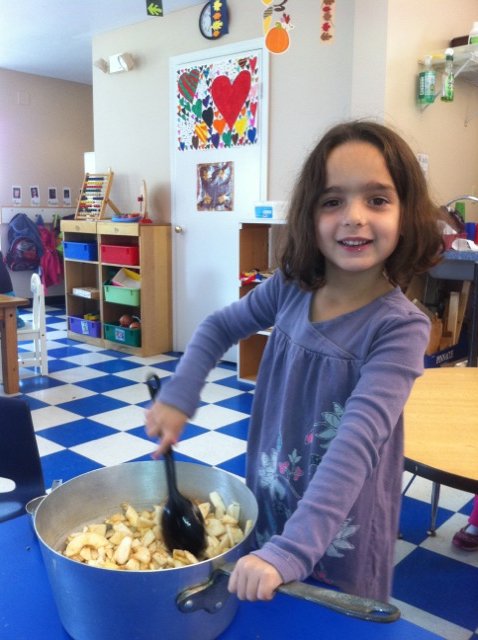 Oatmeal Cake
Ralph Fahnestock and Amy Pettengill
1-1/2 cups boiling water
1 cup quick-cooking oatmeal (uncooked)
1 stick margarine.
2 eggs
1 cup brown sugar
1 cup white sugar
1-1/2 cups flour
1 teaspoon soda
1 teaspoon cinnamon
1/2 teaspoon nutmeg
1 teaspoon salt
Topping
6 tablespoons soft margarine or butter
1/2 cup brown sugar
1 cup coconut
1 cup chopped nuts
1/4 cup cream
1/2 teaspoon vanilla
Put oatmeal and margarine in mixing bowl. Pour boiling water over them. Cover and let stand for twenty minutes. Add the two eggs and beat well. Add the remaining ingredients and beat together thoroughly. Pour batter into a greased and floured 9-1/2-by-13 inch pan. Bake at 350 degrees for 35 minutes or until done. Note: This cake does not rise.
*While the topping is good, it is just as easy to put way too much of your favorite frosting on top, or even (gasp!) store-bought frosting (cream cheese is nice). There are those who would argue that the cake is perfectly fine with no frosting at all, but why would we have such a thing as frosting if not to slather it on a cake?
This is just about the first thing I remember my mom making when I was little, so I have been eating it for at least fifty years, and making it for about forty.
BETHLEHEM — Recipes are not only a tradition, but a window into culture.
To share those slices of history with the greater community, the private Bethlehem Children's School is putting together a cookbook made up of local family favorites. The book will be categorized and professionally bound, and will be sold as a fundraiser for the school.
"At the beginning of the school year we sat down to think of something new that hadn't been done to death," said Director of Programming, Outreach and Development Ralph Fahnestock. "Other organizations have done something like this, but to my knowledge no one has done a full-length book."
(Continued on Next Page)
Prev Next
Vote on this Story by clicking on the Icon