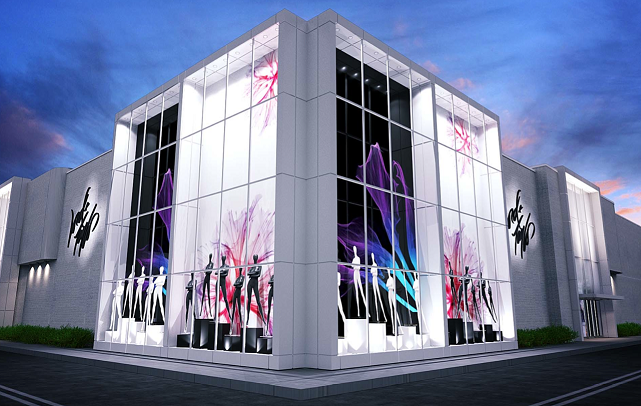 ALBANY COUNTY — Lord & Taylor will be returning to Crossgates Mall under new ownership, with plans to open its doors in the fall of 2014.
Construction on the new two-story, 100,000-square-foot department store will begin in January. The store will occupy space once used by Macy's before it moved to the west side of the mall to replace Filene's. Lord & Taylors' return to Crossgates will make it the retailer's 12th location in the state.
The store will also be the fourth full-line shop added to Upstate New York.
The store will feature "premiere designers" in products including women's ready-to-wear, shoes, accessories, beauty and men's clothing. The new store will also feature the company's more modern store design, offering an "enhanced shopping experience."
"We believe Lord & Taylor's assortment of approachable fashion is perfect for the Albany market. We have high expectations for the store and are looking forward to serving the community," said Eileen DiLeo, executive vice president of Hudson's Bay Company, the parent company of Lord & Taylor.
Founded in 1826, Lord & Taylor is America's oldest department store and one of America's premiere retailers, the company said.
The upscale department store returns to the mall after the original store opened in 1994 and closed in 2005. Now, Lord & Taylor is under new ownership; originally it was part of May Department Stores Co., based out of St. Louis. Now, Toronto-based Hudson Bay Co. owns Lord & Taylor. Founded in 1670, Hudson Bay Co. is North America's longest continually operated company.
"Since Hudson Bay bought the company they've really upgraded it back to be a true high-end fashion anchor," said Joseph Castaldo, Crossgates general manager. "The anchor stores are the lifeblood of malls."
Castaldo said he was "ecstatic" the store was returning to the mall, saying Lord & Taylor is a "quality tenant" that makes for a "tremendous win for the Capital District" and for Crossgates.
Lord & Taylor, which operates 48 full-line stores in 10 states and the District of Columbia, will be added to Crossgates' more than 200 retail shops.
"The merchandise that they carry is going to satisfy the customer here and the customers not being served by that market," Castaldo said.
Crossgates Mall is seeing several new additions this year, including a Dave & Busters Restaurant, Vera Bradley and Jennyfer, a London-based fashion store.
Vote on this Story by clicking on the Icon