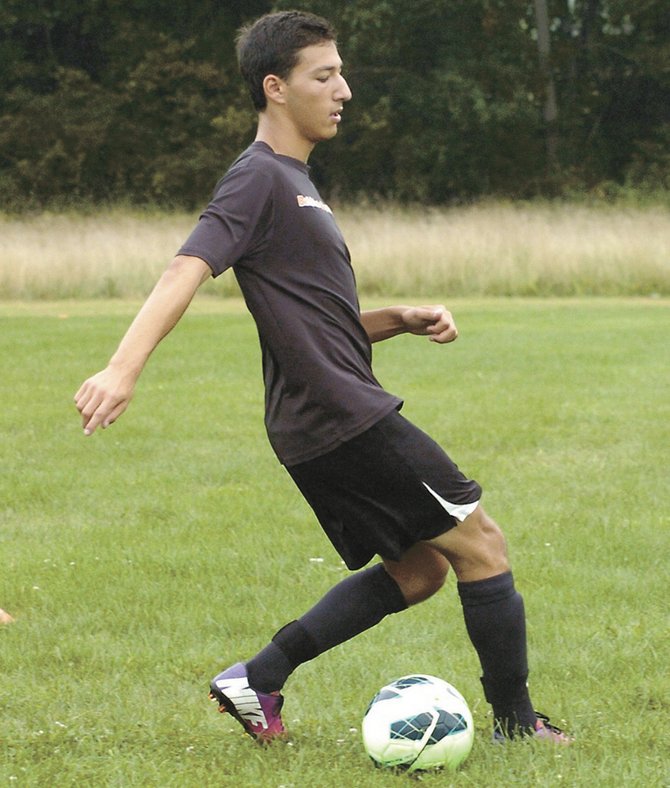 DELMAR — The Bethlehem boys soccer team's Section II Class AA title defense officially began Monday with the first day of practice.
Head coach Phil Ridgway had approximately 70 players on the practice field. From that group, Ridgway said he will spend this week deciding which players will make the varsity level, who will be on junior varsity and who will be cut.
Reader poll
17 total votes.
"It's really difficult. You have to make some very tough decisions," said Ridgway. "There are kids who have played all the way from the modified level through JV, and then as seniors you have to tell them that they didn't make the team. It's very hard to tell them that."
Ridgway has 15 players returning from last year's team, which defeated Niskayuna 2-0 in the Sectional final. Bethlehem was eliminated by Section III champion Utica Proctor on penalty kicks in the Class AA regional, which left the Eagles with a 17-0-3 record and a bitter feeling.
"It's a game I felt we should have won. We just got unlucky at the end," said Ridgway. "So, the sting is still there."
"I still think about it a bit," said midfielder Ethan Strauss, one of the veterans. "The fact that we won Sectionals, I'm still happy about that. But, we feel like we still have something to shoot for."
The Eagles graduated several key players from last year's team including goaltender Alex Kessler, leading goal scorer Liam Roohan and playmaking forward Ethan Gunty. But, the returning players feel confident in the team's ability to overcome those losses.
"We've got guys who can step up and fill all the holes," said Strauss.
"We're definitely going to miss Kessler holding down the goal, so we're going to have to focus on playing defense more," added defender Michael Reverdatto. "We're also losing Gunty, but we have guys to replace him."
(Continued on Next Page)
Prev Next
Vote on this Story by clicking on the Icon