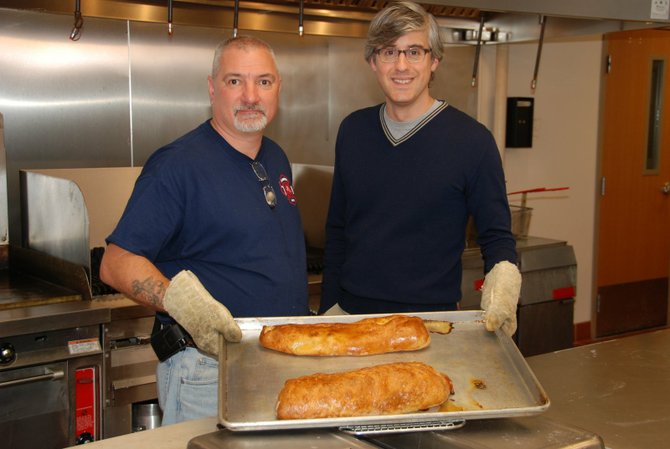 BETHLEHEM — Cooking is more than a hobby for Christopher Massie — it's a passion.
The Delmar resident began learning family recipes from his Polish grandparents as a boy. Over the years, he honed his skills to make flavorful dishes for his family and fellow Elsmere firefighters. Now a grandparent himself, Massie is hoping to keep the tradition alive with his 3-year-old grandson Bryce.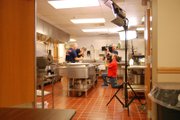 But now, he might touch even more aspiring cooks after being featured on a national cooking show. When Massie learned several months ago that the Cooking Channel was seeking grandparents to cook for a new concept show, he decided on a whim to sign up.
"It was all a goof," said the 49-year-old. "I simply wrote, 'I'm a grandfather, albeit a young one. I'm a good cook. I think I'd be a good fit for your show.' And I hit send."

Months passed and finally Massie received an email asking him to come to Manhattan. And then he received a call from the network.
"I thought it was my son's friends messing around and I hung up," he said. "Then they called back and said they were from CBS Productions and asked me not to hang up again.
Massie was asked to go to the city for an interview on a Friday in June. He was also asked to bring several dishes for producers to try and some family photos that could potentially be used on the show. Called "My Grandmother's Raviolis," the show is hosted by comedian Mo Rocca. Because his grandmother died before he could learn how to make her famous raviolis, Rocca is now touring the country to learn the favorite dishes of other grandparents before it is too late.
To showcase his cooking skills but still have foods that would be tasty after a ride to Manhattan, Massie brought producers his German potato salad and a southern-style tomato pie. The interview lasted an hour and a half, and the entire time was filled with stories and laughter.
(Continued on Next Page)
Prev Next
Vote on this Story by clicking on the Icon