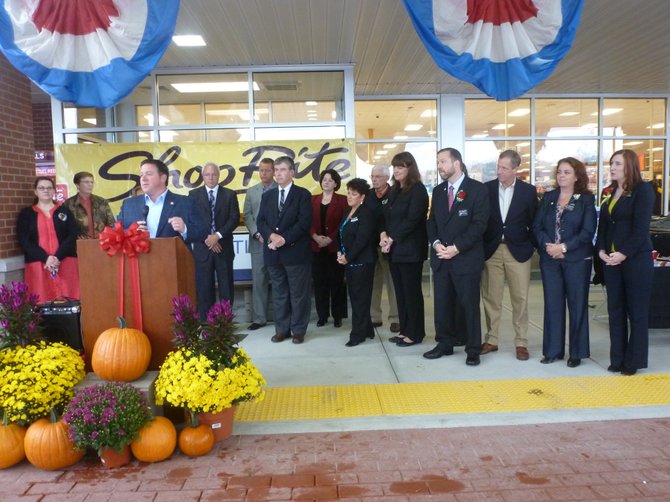 BETHLEHEM — Plans for the Vista Technology Campus are becoming a reality as the first business within the park has opened its doors.
The Slingerlands ShopRite officially opened on Sunday, Sept. 30, to long lines of eager customers. Ending the wait for Bethlehem residents, the 65,000-square-foot location is the third ShopRite supermarket to open in the Capital District since last October.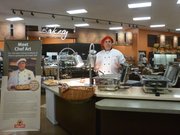 The new store has brought about 400 additional jobs to the area. ShopRite also offers a bevy of local products through partnerships with area businesses, and representatives worked with community members to differentiate the shopping experience at the Slingerlands location when compared to the Niskayuna or Albany stores.
"As a part of our approach to the Capital District market, we have been very diligent inin our approach to understand, at a grassroots level, what is important to local consumers," said Tom Urtz, vice president of Human Resources and Community Affairs for ShopRite.
Urtz said the company wants to provide a quality shopping experience at all locations, but knew its approach to food offerings would be different from store to store because of the area's diverse communities.
"What came through very clear in the Bethlehem area was that people really wanted to have a food experience," he said. "They were willing to try new foods and experiment with foods, so we tried to incorporate that into offerings."
He called the store "cohesive" in that customers can plan their meals with the onsite dietician, shop for ingredients and then be taught how to make the meal by local chefs at the demonstration station in the middle of the store.
Visiting the grill station, customers will be able to order a variety of cook-to-order selections, and Culinary Institute of America graduates were hired to serve up breakfast, lunch or dinner.
The store also has a cheese department with its own full-time staff ready to custom cut more than 100 cheeses, but the total selection includes more than 250 varieties. Like its other locations, ShopRite's deli department has a computerized self-ordering service to cut down on wait times and the store offers online shop-from-home services with delivery.
(Continued on Next Page)
Prev Next
Vote on this Story by clicking on the Icon