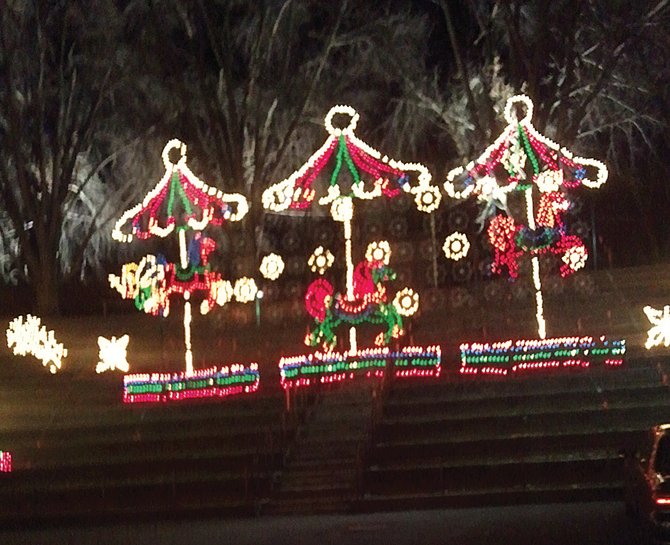 This is the 16th year Capital Holiday Lights will not only entertain visitors from the Capital District and beyond, but pump funds into the Police Athletic League.
Other nonprofit groups stand to gain, too, since a few years ago, Capital Holiday Lights organizers decided to team up with other worthwhile causes around the region. This year, it hosted special "Walking the Lights Nights" that benefited the Wounded Warrior Project and the Mohawk Hudson Humane Society, with a third one scheduled Jan. 5 to benefit local food pantries.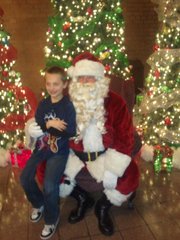 Retired Sgt. Lenny Ricchiuti, a Holiday Lights mainstay, said organizers liked that money would be going toward youths through PAL, animals through the Humane Society and veterans through Wounded Warrior, a group that aims to honor and empower men and women wounded serving in the military.
"It just seemed like a nice, well-rounded approach," Ricchiuti said.
He likes to think that the charitable aspect is one of the reasons Holiday Lights has lasted as long as it has. Other lights displays in the area operated for only a few years, he said, but Capital Lights is as popular as ever.
Linda Kindlon's commercial kitchen, Bake for You, overlooks Washington Park, so she sees the light display every day at work. Kindlon frequently creates new cookies, and her daughter works with a combat veteran who suggested she make a cookie in honor of veterans, with the proceeds benefiting the Wounded Warrior Program. With input from the veteran, Kindlon created a cookie she called MRE, a nod to military "meals, ready to eat." The cookies contain peanut butter, honey roasted peanuts and M&Ms.
After learning about Kindlon's cookies, PAL decided to include her in the walk nights. On the walk nights, when people were invited to enjoy the Holiday Lights on foot, the first 250 people were given a cookie from Bake for You.
(Continued on Next Page)
Prev Next
Vote on this Story by clicking on the Icon