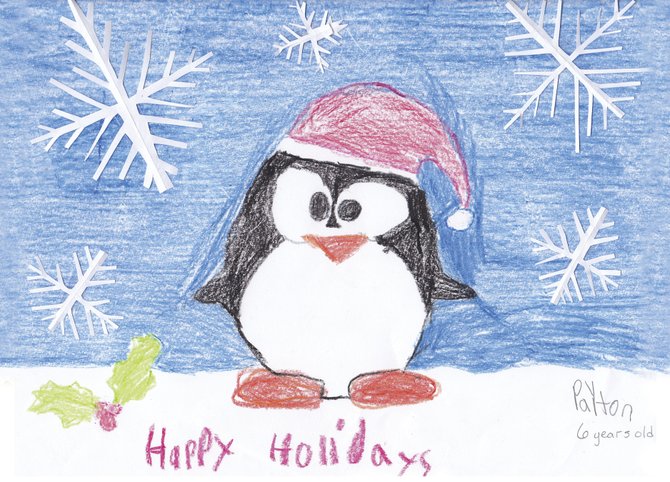 BETHLEHEM — Payton Gordinier might only be in first grade, but she's still doing something to give back to the organization that helped save her life.
Payton, who lives in Delmar and attends Slingerlands Elementary School, was asked through the Dana-Farber Cancer Institute to decorate a card to be used in their 2012 Holiday collection.
"'P' is for Payton," the 6-year-old said while explaining her drawing. "I always try to draw something that starts with a 'P,' and I like penguins."
Christie Gordinier, Payton's mother, said one of her daughter's favorite movies is "Happy Feet," which features a dancing penguin.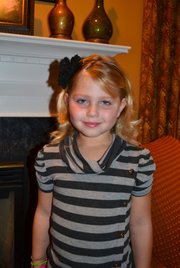 The bundle of 16 cards, including Payton's drawing of a penguin in the snow, is now on sale, and the proceeds will go to the Cancer Institute and the Jimmy Fund Clinic for leukemia in Boston. The collection also includes candles, ornaments and an exclusively designed Alex and Ani snowflake bracelet.
The Jimmy Fund began in 1948 and solely supports Boston's Dana-Farber Cancer Institute. The organization works to raise funds for adult and child cancer care, and supports cancer research to "improve the survival rates of cancer patients around the world." The Dana-Farber Cancer Institute itself is a teaching affiliate of the Harvard Medical School.
Payton was diagnosed with Acute Lymphoblastic Leukemia (ALL) at the age of 3. She went to receive treatment for several months at the Boston Children's Hospital through the Jimmy Fund. She later received treatment for about two years closer to home at Albany Medical Center.
"Payton is going good now," Gordinier said. "She's been a year-and-a-half off treatment and just goes to the hospital every other month for blood work."
Payton said she liked making the drawing and it felt good to give back. Her mother said she didn't know if Payton fully understands what it meant to submit the drawing to be turned into a card, but said drawing and coloring is one of her daughter's favorite hobbies, so if someone needs artwork, she is happy to volunteer.
(Continued on Next Page)
Prev Next
Vote on this Story by clicking on the Icon