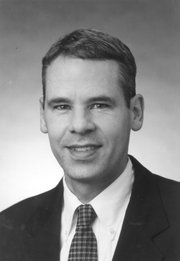 New York State — With the election behind us and the close of 2012 approaching, a new reality is coming up the walk and knocking at the door—the 2011 Budget Control Act.
Set to go into effect January 1, 2013, the 2011 Budget Control Act brings with it mandated cuts in spending—$1.2 trillion to be split among defense and nondefense spending—and higher taxes. If you've heard politicians and the media reference the term "Fiscal Cliff," this is it. In fact, the Congressional Budget Office released a report that suggests the combination of decreased spending and increased taxes could push our economy into another recession. So unless Congress takes action, the economy is going to have a bitter pill to swallow as we head into 2013.
What the expiring tax cuts mean to taxpayers
The list of tax cuts set to expire is long and will impact many people in many different ways. Here are some of the more notable changes:
Payroll tax cuts will result in a 2 percent pay decrease for workers.
The alternative minimum tax (AMT) patch, or exemption, will fall back to $45,000 for joint filers, which could lead to a tax increase for many unsuspecting families. The exemption for joint filers in 2011 was $74,450.
The option for taxpayers to elect to claim general sales taxes instead of income taxes as an itemized deduction will expire.
The phase out of itemized deductions and exemptions for those with high "adjusted gross incomes" (AGI) will be reintroduced.
The child tax credit will be cut in half, from $1,000 to $500.
There will be a reduction in the dependent care credit and adoption credit.
The 30 percent tax credit for consumer energy efficiency will turn off.
The $250 teacher deduction for supplies will be erased.
Marginal tax rates will increase, with the top two brackets moving from 33 and 35 percent to 36 and 39.6 percent, respectively.
Capital gain rates will rise from 15 to 20 percent.
Qualified dividends now taxed at 15 percent will be taxed as ordinary income, with a top rate of 39.6 percent.
(Continued on Next Page)
Prev Next
Vote on this Story by clicking on the Icon