46TH SENATE DISTRICT — Nearly all the votes have been counted in the 46th Senate District race, but a winner can't be declared until a legal battle is fought over about 870 contested ballots.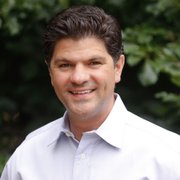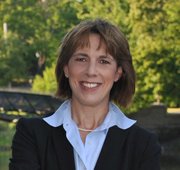 Democrat Cecilia Tkaczyk and Republican George Amedore remain incredibly close after weeks of absentee ballot counting. On election night, Tkaczyk had a slim lead of almost 150 votes, but Amedore now holds a lead of 111 votes. More than 58,000 votes were cast for each candidate on Election Day.
Both campaigns will appear before Montgomery County Acting Supreme Court Judge Guy Tomlinson on Thursday, Nov. 29. Tomlinson will determine how the disputed ballots are dealt with and the process could stretch on for weeks if every objected ballot is heard individually.
The majority of the objections, 650, were made by Amedore's campaign. Most of the ballots set aside are also from Ulster County, where Tkaczyk had a relatively strong showing. Republicans made 400 objections there, and Democrats 60.
Gary Ginsburg, representing Tkaczyk's campaign, said he is confident a Democratic victory is at hand because the judge would order most of the objected ballots counted.
"We believe that many of these objections are simply frivolous and just an attempt to disfranchise voters," Ginsburg said. "We look forward to wrapping up this process quickly. We don't want the objection process to be stalled in any way."
Kris Thompson, speaking on behalf of Amedore, said he believes the challenges are "legally sufficient" and case law can be cited to support their objections.
Thompson expressed a more reserved tone than Ginsburg, but was still optimistic.
"We are leading as of right now and I would rather be leading than trailing," Thompson said. "It is now in the courts and we will see what the courts decide. … There is a lot that needs to be done yet and we'll see what happens."
(Continued on Next Page)
Prev Next
Vote on this Story by clicking on the Icon