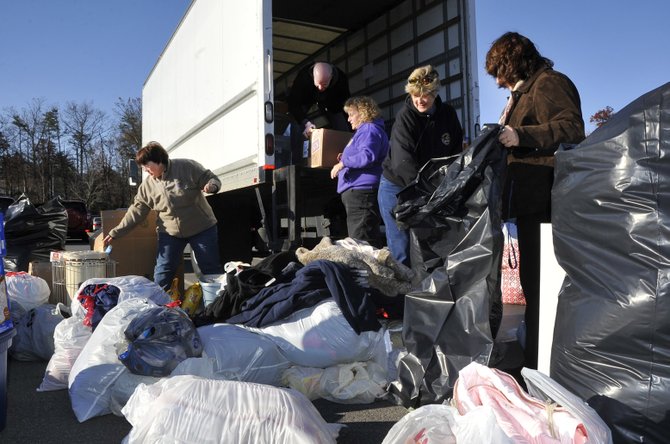 COLONIE — At 10 p.m. on Monday, Oct. 29, Saratoga resident Chuck Tyree lost contact with his parents on the south shore of Nassau County. The last time he had spoken to them, Sandy's storm surge had brought about three feet of water into his childhood home.
On Tuesday morning, Tyree and his brother drove down to their home town of Island Park, Long Island to get their parents to a safer place in a neighboring town. When he actually got a chance to look at where he grew up, Tyree was stricken with sadness.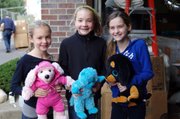 "The amount of devastation was just unbelievable. It was really sad," Tyree said. "My home town basically destroyed. I lived there my whole life up until about four years ago."
Superstorm Sandy may have skipped over the Capital District, but that didn't stop the area from mobilizing relief efforts. Schools, charitable organizations and community members taking matters into their own hands have all come together to collect supplies for people who lost almost everything in the storm, and get those badly needed items Downstate.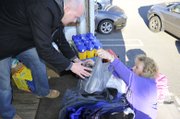 The most needed items remain things that are difficult to Downstate, like cleaning supplies, bottled water, winter coats, dog and cat food, clothing, blankets and nonperishable food items.
Tyree was one of those who had to do something. He rented a 26-foot truck and joined with his employees at the New York State Division of Criminal Justice Services to hold a relief effort on Friday, Nov. 9. The goal was met in just three hours.
"(The truck) is pretty much filled to the brim with all sorts of supplies," Tyree said. "More than I could have ever had hoped for."
Tyree drove the truck down to Long Island himself and brought it to a distribution point at a firehouse.
Similarly, when Latham Fire Department Assistant Chief Neil Blanchard learned of the devastation Downstate, his department announced on Tuesday, Nov. 6 they would be collecting incidental donations. It didn't take very long for the community to respond. An empty 50-foot trailer donated by Price Chopper was completely full by Thursday evening. Price Chopper donated a second and third trailer, and by Saturday, they too were brimmed.
(Continued on Next Page)
Prev Next
Vote on this Story by clicking on the Icon