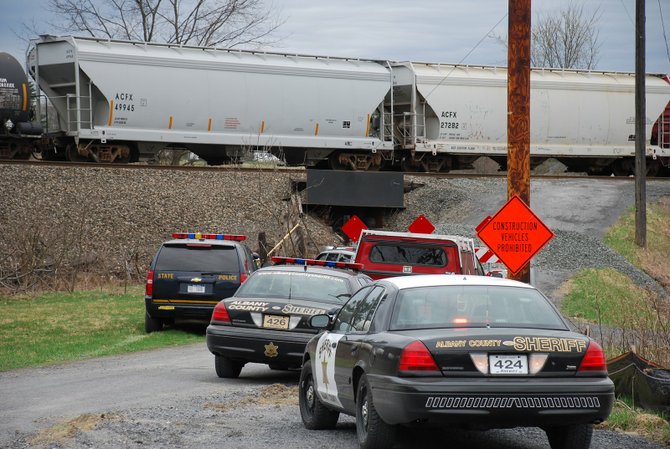 NEW SCOTLAND — The Albany County Sheriff's Office said a 23-year-old Delmar resident took his own life on Saturday, March 24 after he laid down on the train tracks between Route 85 and Youmans Road in New Scotland.
Sheriff Craig Apple said around 1 p.m. on Saturday, the sheriff's office received a call that a CSX train had hit a pedestrian. Those operating the train told police they had seen the man, but were unable to stop in time before the train struck him.
Apple said after viewing the video on board the train and based on conversations with family members, the death was ruled a suicide. A family member told police the man had said he wanted to kill himself shortly before the incident occurred.
"It was just a tragic incident," said Apple.
Vote on this Story by clicking on the Icon