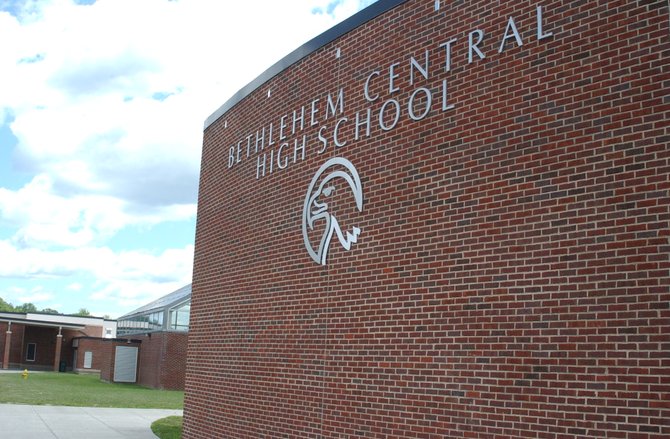 continued — But Douglas warned, "convenience and cost will not go hand in hand any longer."
He added some positions will need to be cut this budget cycle because the district can no longer put off purchasing needed equipment.
"This is the problem that the district has… a long-term record of deferment," said Douglas, who took office in January. "Sooner or later you're doing to have to make cuts in other areas than defer your equipment or defer some of your purchases. And I hate to say that because it's human versus material, but the business of the school has to still go forward."
The proposal to eliminate all late buses was also deemed a low-priority cut, because boards members said some students would be unable to get extra help in subjects and it would limit their ability to participate in after school activities.
Bethlehem Central is facing a $4.2 million budget gap for the 2012-2013 school year. The district had previously estimated a $4.4 million gap, which figures in the use of $1.7 million of savings and the maximum tax hike, but Kehoe said the district could now raise the tax levy by 2.94 percent and still meet the tax cap requirements. It had originally been figured that the levy could be raised just 2.72 percent for Bethlehem.
Proposed reductions to the Operations and Maintenance Department include the loss of a custodian and a supervisor, deferring equipment and supply purchases, eliminating requested projects in various buildings and closing the middle school pool. The district would also save money if it were able to sell the building at 90 Adams Place, or lease Clarksville Elementary School to the Albany County Sheriff's Office.
Closing the pool is considered a low priority given concerns middle school children would lose the opportunity for swimming lessons in gym class. The pools closure would save the district a proposed $25,000.
Vote on this Story by clicking on the Icon