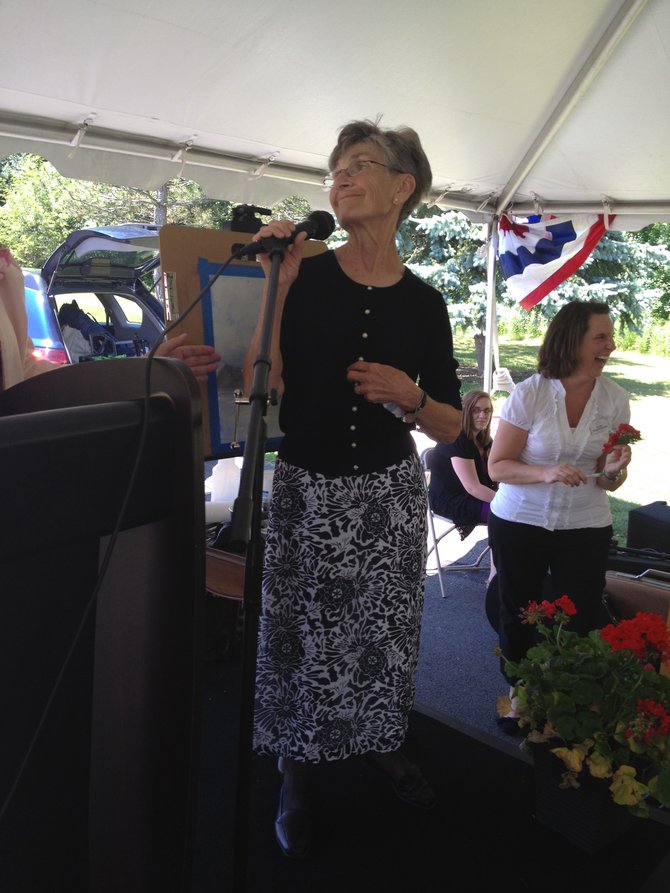 CAPITAL DISTRICT — One year of free rent at Colonie Manor was enticing, but Diane Buyer's main reason for entering the "Bring Your Talent" contest on Thursday, June 14, was to share her love of art with others.
"I enjoy painting and I like to share it with people," said Buyer, whose husband is a resident.
The contest was the Latham leg of a nationwide senior talent competition and long-term care awareness tour sponsored by the nonprofit 3in4 Association in partnership with Emeritus. Local seniors and caregivers were invited to enter.
According to the U.S. Department of Health & Human Services, about 70 percent of Americans over the age of 65 will need some form of long-term care and most are unprepared for the financial and emotional impact. Marion Somers drives the 3in4 Need More tour bus across the country to spread her message of SOS, which stands for "situation, options, solutions."
Five contestants took to the stage in the hopes of winning one year of free rent at Colonie Manor. Eleven runners-up receive one week of free rent. The contest runs until July 31 and winners are chosen from the national pot of entries.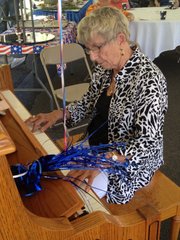 The outdoor stage set up beneath a white tent outside Colonie Manor wasn't Buyer's first time demonstrating watercolor painting, but this particular demo had a little something more: comedy.
"She was doing the painting and making jokes the whole time. I thought that was amazing," said Tara DiNova, community relations coordinator at Colonie Manor. "It was awesome."
Buyer said her demo might have been "more entertainment than teaching" but she hopes someone in the audience learned something.
As she cracked jokes about her husband's escapades in China and about how her landscapes aren't specific places, they're "whatever people think they look like," she taught the audience how to make clouds by dabbing with a paper towel and said watercolor painting is "all about control of the water."
(Continued on Next Page)
Prev Next
Vote on this Story by clicking on the Icon