At The Rustic Gourmet you can eat in or take it to go, but one thing's always constant: the food is innovative and delicious.
"We take the foods we all love to eat and make them luxurious," said owner Bonnie Kohl.
The restaurant, which prides itself on delivering the heartiest and most pleasing food made with quality ingredients, was originally supposed to be primarily a take-out business. In its first eight months though, that vision has changed.
"Our restaurant is filled with antiques and people love to eat here," said Kohl. "We have regulars who come in five days a week."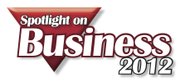 So what has people filling 785 Delaware Avenue in Delmar day after day, week after week?
"We have fabulous sandwiches and serve breakfast all day long. We have fruit stuffed French toast with fruit and honey on top. We have serious dinners prepared and ready to go. We have an ever-evolving menu and innovative daily and weekly specials," said Kohl. "For example, our chicken parmesan sandwich has two kinds of pesto, standard pesto and sun dried tomato pesto. We don't have dry food; our Reubens, wraps, quesadillas are thick and juicy."
Four soups are cooked fresh each day and French Onion and chili are always available.
Walk-in customers place their orders with helpful, knowledgeable staff at the counter. "When you walk in the door, someone comes up and says 'hi' to you," said Kohl.
For groups, food is served on silver trays to look "very fancy and really pretty." Kohl explains: "The Rustic Gourmet has two special rooms for groups and events, both full of antiques and very comfortable for dinners, meetings, showers, breakfasts and any other kind of group event with dining. One room seats up to 50. The other seats up to 12. In both, the furniture can be rearranged to suit any group."
(Continued on Next Page)
Prev Next
Vote on this Story by clicking on the Icon