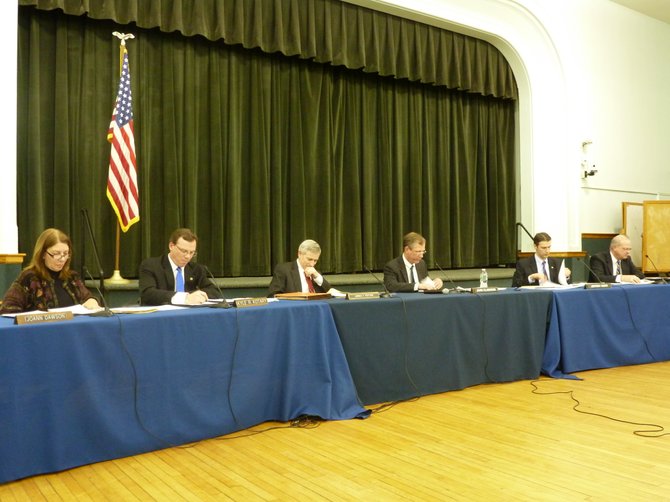 BETHLEHEM — Bethlehem Supervisor John Clarkson has appointed John Smolinsky to serve as his deputy supervisor, just as Sam Messina did before him.
"I have come to know John very well over the past two years on the 20/20 (Advisory Committee,)" said Clarkson, explaining he believes the choice will provide continuity with the previous administration.
The appointment was acknowledged by the Town Board during the town's annual organizational meeting Wednesday, Jan. 11. The supervisor appoints the deputy supervisor without the need for a board vote, and the deputy supervisor is to step in when the supervisor cannot fulfill his or her duties, but never is granted a vote on the board.
Clarkson said he believes one of the reasons Smolinsky continues to be an asset to the town because of his background in land use.
"That's going to be very important," he said. "And I'm really good at budget and management and those issues, so he very nicely compliments my skill set."
Messina felt Clarkson made the right decision.
"I don't think it's possible that a better choice could be made for deputy supervisor under any administration," he said. "(Smolinsky) knows town government and donates more of his time to this town than anyone I know."
Smolinsky is a member of the town's Planning Board, a fact that some board members were critical of when he was appointed by Messina in 2010. Smolinsky could not be reached for comment.
At the organizational meeting, Clarkson also announced he would be taking a cut in pay "in recognition of the fiscal challenges facing the town" and in solidarity with town employees, many whom will not be receiving a raise this year. The supervisor took a $5,000 pay cut from his $106,890 salary.
"This is something that came up during the debate and that's why I took this action," he said. "I felt it was in nature of a promise."
(Continued on Next Page)
Prev Next
Vote on this Story by clicking on the Icon