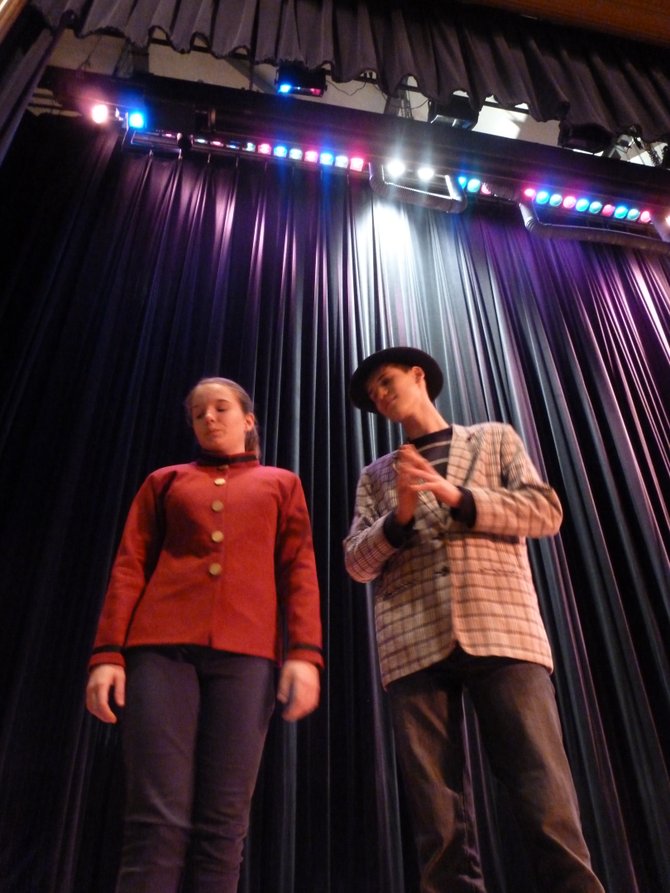 BETHLEHEM — Dancing, dice games and a group of do-good missionaries looking to "Save-A-Soul" will entertain an audience of hundreds at this year's Bethlehem Middle School production of "Guys and Dolls Jr."
Since October, more than 120 student cast members and crew have worked to put the show together with the help of dozens of parent volunteers. Additional students have donated their time to work as ushers and help sell tickets.
"It takes a lot of people to put our productions together and we are thankful for the people who are so generous with their time," said Director Lynda Conway.
Conway has been directing the middle school productions for seven years with the help of Assistant Director Katie Daly. They said they have high expectations of the students who are a part of the musical each year, and generally those are exceeded.
More than 180 students tried out for cast and crew roles this year, and as many students as possible were given the chance to participate.
"This is a good opportunity for students who want to one day be a part of any aspect of a stage production," said Daly. Even crew members, set builders and costume designers go through rigorous training to make sure everything is perfect for opening night.
"This is truly a community event," she continued. "A lot of the elementary students get brought to the show, and they really look forward to participating once they get to the middle school."
Conway said she chose "Guys and Dolls" for this year's production because there is are large number of strong, male voices in the cast. But it seems there weren't quite enough since some females will be taking on the roles of a few of the male characters.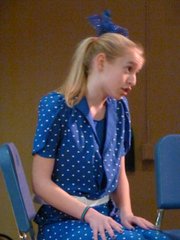 "That just proves the strength of our show," said 8th-grader Elena Kreienberg, who plays nightclub singer Miss Adelaide. "There are a number of girls cast as guys and they can pull it off greatly."
(Continued on Next Page)
Prev Next
Vote on this Story by clicking on the Icon