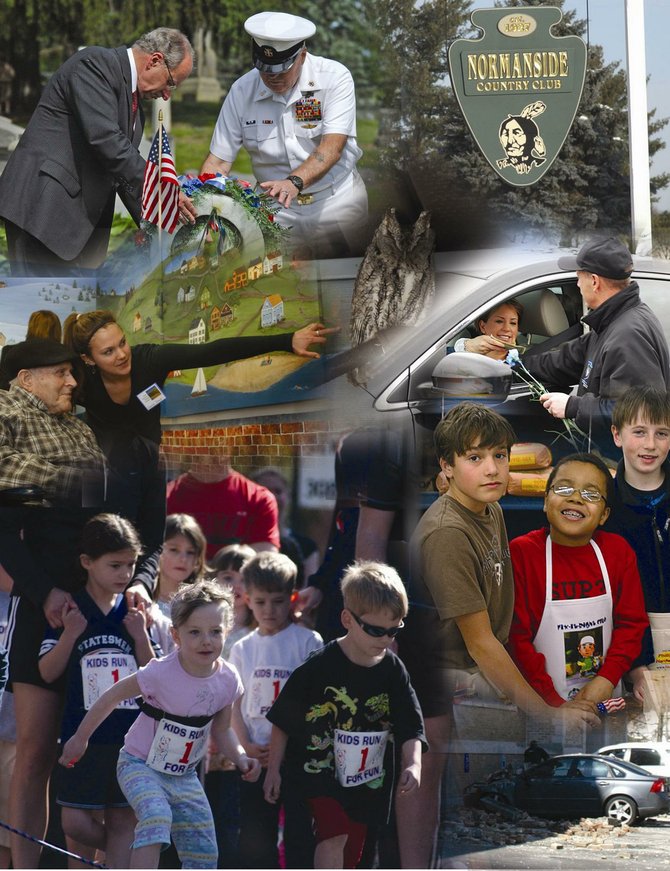 The Spotlight looks back at the second half of 2011.
July
• Ravena-Coeymans-Selkirk Central School District Superintendent Daniel Teplesky announces he will leave the district for a similar job leading the Monticello School District in Sullivan County. Teplesky says he's proud of the work the district accomplished in improving student achievement. The district launches a search for a new leader.
• Larry Deyss, the pastor at the Delmar Presbyterian Church for 30 years, steps down from the pulpit. Deyss, who was celebrated during an event at Normanside Country Club, says he has no special plans for retirement. The church selects Robert Foltz-Morrison as interim pastor.
• The five fire departments that serve Bethlehem, along with parts of Guilderland and New Scotland, band together for a study aimed at maximizing efficiency and promoting collaboration. Fire officials ask residents to complete an online survey about the fire service they receive in their neighborhoods.
• The Delmar Fire Department celebrates its 100th anniversary. The department, which started in 1911 with a single, horse-drawn hose cart, remains all volunteer as it did in the beginning of the 20th century.
• The Bethlehem Police Department puts two officers on two wheels with the establishment of bike units to patrol the town during the summer. Chief Louis Corsi says the department has considered the idea in the past, but with growing amounts of development over the past two years, he says the idea now makes more sense than ever.
• The state Department of Environmental Conservation accepts the final environmental impact statement (FEIS) for a modernization project at the Lafarge cement plant in Ravena. It's a significant step forward for the $400 million dollar project, which consists of a replacement of the facility's wet kiln with a more efficient dry kiln. Later in the month, the DEC issues air and water discharge permits needed for the project.
(Continued on Next Page)
Prev Next
Vote on this Story by clicking on the Icon