New technology and busier schedules don't have to equal the end of a personal experience at the doctor's office.
Case in point, Delmar Family Medicine. Dr. Peter Forman established his office almost five years ago, and his vision for medical care has remained steadfast. The practice, located at 785 Delaware Ave. in Delmar, also recently added a new member to its team, nurse practitioner Kristin Cooke. This addition will allow the practice to see more patients while continuing to meet patient needs with a personal level of service.
Keeping things personal is an important philosophy for the practice, Dr. Forman said.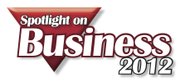 "We provide timely patient care to our established patients from somebody who knows who that patient is and knows their health issues," Dr. Forman said. "We have maintained a small practice feel so that when patients call in they know who they are speaking to and the person knows who they are."
Forman worked at a larger practice previous, but he became disenchanted with the way healthcare was being delivered in the Capital District.
He completed his residency in Family Medicine at Albany Medical Center and decided to stay in academic medicine while trying to balance teaching medical students and delivering quality care to patients. After almost five years, he said he became increasingly dissatisfied with the downsides of splitting his time.
"I would run into a patient at a store or on the street and they would tell me 'I can't get in to see you for three weeks,'" he said. "I could not understand this as I was in the office every day."
After investigating the problem he found patients were being scheduled with him though they were assigned to other physicians in the practice, all while those physicians were performing their academic duties. Also, other physicians were sometimes scheduled with his patients even when he was in the office, he said.
(Continued on Next Page)
Prev Next
Vote on this Story by clicking on the Icon