The Capital District Tobacco-Free Coalition is working hard to keep tobacco products out of the hands of local youths.
Judy Rightmyer, the program's director, said the group's main goal is to build a healthier Capital District, while reducing the number of tobacco advertisements youths are exposed to throughout the area.
"We know the majority of people start smoking before they turn 18 years old," she said. "We want to address youth initiation to the products that are so blatantly marketed in communities."
The coalition is a program funded through grants by the state Department of Health. The group works to help smokers and tobacco users quit through policy and environmental changes to the social norms associated with its use.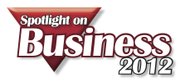 "If you see our competition as the tobacco industry, we want to promote healthier communities, whereas they want to addict the next generation of smokers to promote their bottom line," said Rightmyer.

According to the coalition, tobacco products are most heavily marketed at convenience stores — places where children and teens may think it "cool or OK" to start smoking. The group wants retailers to remove the signs so they go unseen by those too young to understand the product's presence.

The group also warns pharmacies are contributing to the problem.
"Most people don't know pharmacies sell tobacco, but when they go to pay for their purchases there is a huge wall behind the clerk," she said. "Independent pharmacies usually don't do this, but chain stores do. These large displays really act as a marketing tool."
The coalition is looking to get larger pharmacies to remove where they store tobacco products to a place not visible by customers, such as underneath the counter.
In addition to youth marketing, the group is working with local landlords and public housing authorities to promote smoke-free housing initiatives.
(Continued on Next Page)
Prev Next
Vote on this Story by clicking on the Icon