The Advanced Hearing Aid Center, located at 1540 Central Ave., Albany, is the Capital District's premier supplier of NuEar hearing instruments.
NuEar has been a consistent leader in state-of-the-art digital hearing instruments since 1976.
Backed by decades of acoustical research and evidence-based designed technologies, the company's primary goal is to provide the finest hearing instruments that deliver the most significant benefit in hearing improvement and understanding.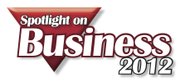 NuEar's hearing technologies are a unique and innovative combination of science and art. The company only distributes its products through a family of exclusive, authorized NuEar dispensers, such as the Advanced Hearing Aid Center in Albany. These highly trained and specialized hearing healthcare professionals work closely with NuEar to ensure the highest standard of hearing instrument fitting is achieved – complete with the best package of hearing-related services and support.
As a manufacturer, NuEar's are focused on delivering high-definition digital technology to enhance the lives of the hearing impaired. We know that the quality of people's lives can be directly impacted by the ability to hear and understand each other.
Toni Tiberi has a B.A. in Speech and Hearing Science from SUNY Plattsburgh, and is a board certified Hearing Instrument Specialist. For 15 years, The Advanced Hearing Aid Center has been dedicated to improving the lives of the hearing impaired, one patient at a time. Everything they do is to help people with hearing loss enjoy the sounds, voices, people and conversations in their lives. The professional there take great pride in helping people get back the gift of hearing – there is nothing more gratifying.
The professionals at Advanced Hearing Aid Centers are the b e s t people to give you all o f t h e in f o r m a t ion y o u will need b e f o r e p u r c h a s in g y o u r N u E a r hearing aid. They also carry a full line of wireless hearing aids and accessories
For more information on the Advanced Hearing Aid Center or its line of quality NuEar products, contact Toni Tiberi at 869-1544 or stop by the store at 1540 Central Ave. in Albany.
Vote on this Story by clicking on the Icon