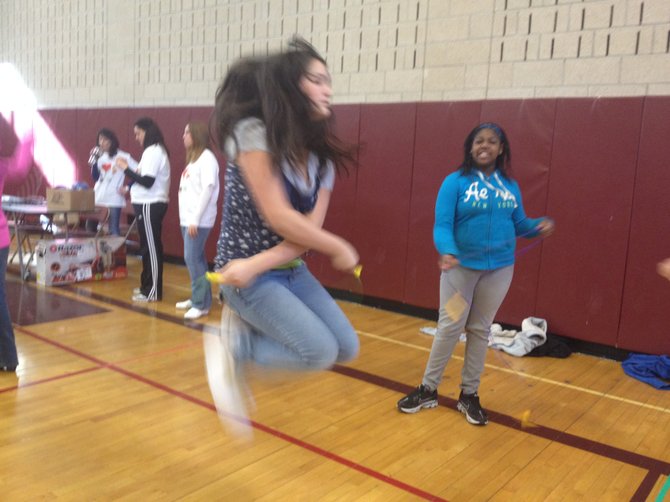 COLONIE — On Friday, Feb. 17, the main gym of Sand Creek Middle School was pulsing. For more than an hour, speakers blasted the hottest singles as throngs of students laughed, jumped rope and hula hooped for healthy hearts.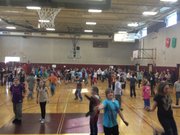 "They're one of my banner schools. They're a school that really takes on the responsibility of community service learning as well as educating their students to be active and healthy every day," said Jeff Masline, director of youth markets at the American Heart Association.

The middle school in South Colonie Central School District has participated in Jump Rope for Heart for 10 years and raised more than $52,000 for the American Heart Association. It celebrated its 10th anniversary as a Jump Rope for Heart school by having an afternoon of jump rope fun.
Jump Rope for Heart, established in 1978, raises money to fund critical research on heart disease and stroke, the No. 1 and No. 4 killers in America, according to the American Heart Association. A small portion of money raised goes toward providing public education materials for schools across the country and a handful of grants for physical education and health teachers.
"It was started by a group of physical education teachers who wanted to bring prominence to jump roping and at the same time do some type of community service activity," said Masline.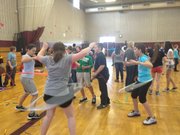 Since the heart is the main muscle worked during jump roping, teachers chose the American Heart Association to benefit from jumpathons.
"The American Heart Association bought the rights and started this program," said Masline. "It's a community service learning project for schools or community agencies that want to bring awareness to heart disease and stroke and fight the disease."
Schools raise money for Jump Rope for Heart by holding jumpathons during class or on a night or weekend. Donations aren't made per jump, there's just a flat donation to attend, and students and their families get to showcase jump roping skills.
"It teaches them at an early age the importance of eating and exercising and being active," said Masline.
Incorporating heart health education into a fun community event is a way to reach younger generations and help them develop healthy lifestyles, earlier.
"Be active and find something that can keep you active every day," said Maseline.
There are 157 schools across 17 counties in eastern New York State that regularly participate in Jump Rope for Heart. For more information, visit www.heart.org.
Vote on this Story by clicking on the Icon