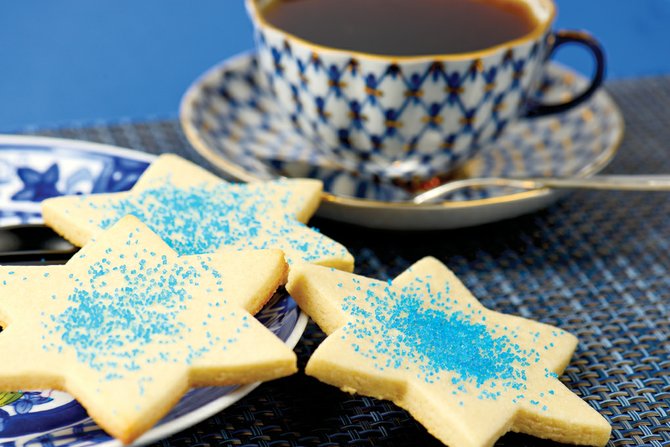 BETHLEHEM — A nearly 50-year-old tradition will help mark the beginning of the holiday season in Bethlehem this year.
The Bethlehem Historical Society's annual Holiday Silver Tea celebration at the Cedar Hill Schoolhouse in Selkirk this year will focus on Christmas in Bethlehem. The open house will feature locally baked desserts, with hot beverages and holiday-themed exhibits for the community to enjoy.
"The event is basically for families, but it's open to the public and free for all to enjoy," said organizer Ann Vandervort. "You don't have to be an Historical Society member to participate."
Vandervort said she believes the society's tradition of holding an annual silver tea began in 1965. Interest has grown over the years, but members are now looking to get some younger families who are new to the community involved in the tradition. She said the tea is particularly fun for those with little girls.
Jan Brown, publicity coordinator for the event, agreed.
"It's fun for them to dress up and have tea," she said. "We would encourage people to bring their children. There are no games for them to play, but they are perfectly welcome to come and might find the displays interesting."
There will be several exhibits at the event in relation to this year's theme. Bethlehem was formerly a farming community, so there will be a section put together by Town Historian Susan Leath on horses and sleighs. Another exhibit will showcase wool collection with old time wool products.
The main exhibit will feature a collection of old time photographs put together by Leath showcasing the winter season in Bethlehem. They were culled from local residents and the town's archives and go back more than 100 years.
"Christmas is for kids," said Vandervort. "I think the children would enjoy it, seeing what old time Christmas in Bethlehem was like."
(Continued on Next Page)
Prev Next
Vote on this Story by clicking on the Icon