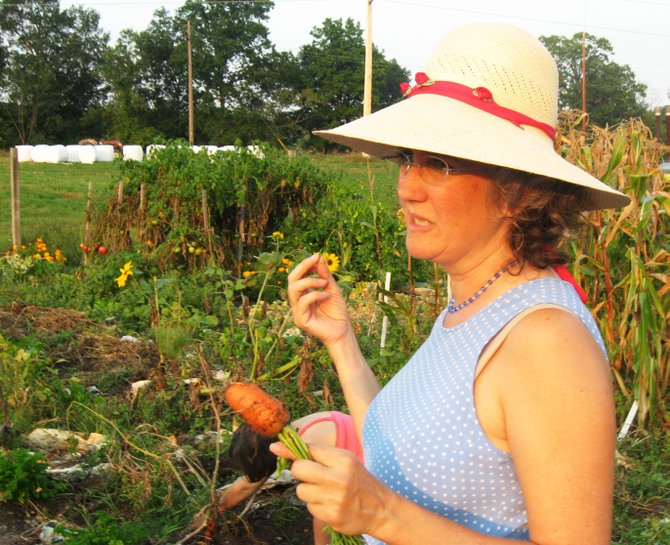 BETHLEHEM — As warm weather approaches, local gardeners will be hard at work preparing their plots for the coming growing season. But for those with yards that lack the proper conditions for growing or those without yards at all, gardening can be a tough hobby.
The Capital District Community Gardens may be able to help. This spring, there are plots available for residents of Bethlehem and the surrounding area to garden in the Normanskill Farm Community Garden on Mill Road. The gardens are "designed to improve public health and increase access to fresh, affordable food."
"We do have a very high rate of returning gardeners year after year, so this unique for us to have such a larger amount of space available," said the program's Executive Director Amy Klein. "But this is a great opportunity for people who we have had to turn away in past years. We're excited to welcome new people and people new to gardening."
Klein said the organization was started in 1975 to help provide fresh fruits and vegetables to the residents of Albany, Rensselaer and Schenectady Counties.
"The concept of community gardens really harkens back to victory gardens started during World War II," she said. "It also gives people a sense of pride to grow their own food."
The not for profit now services 46 community gardens throughout the Capital District and has eight programs to help beautify the communities and fight hunger.
The Normanskill Farm Community Garden is a two-acre site near the Grace Cemetery nature trails. The original site was started around 1997, but it was moved after being ruined because in the landslide in 2000. This year, there are about 35 plots available at the site.
Perry Smith of Heather Lane in Delmar has been gardening in a plot at the Normanskill Farm Community Garden for nearly seven years. He said gardening at a community site is attractive because of the location and the socializing aspects.
(Continued on Next Page)
Prev Next
Vote on this Story by clicking on the Icon