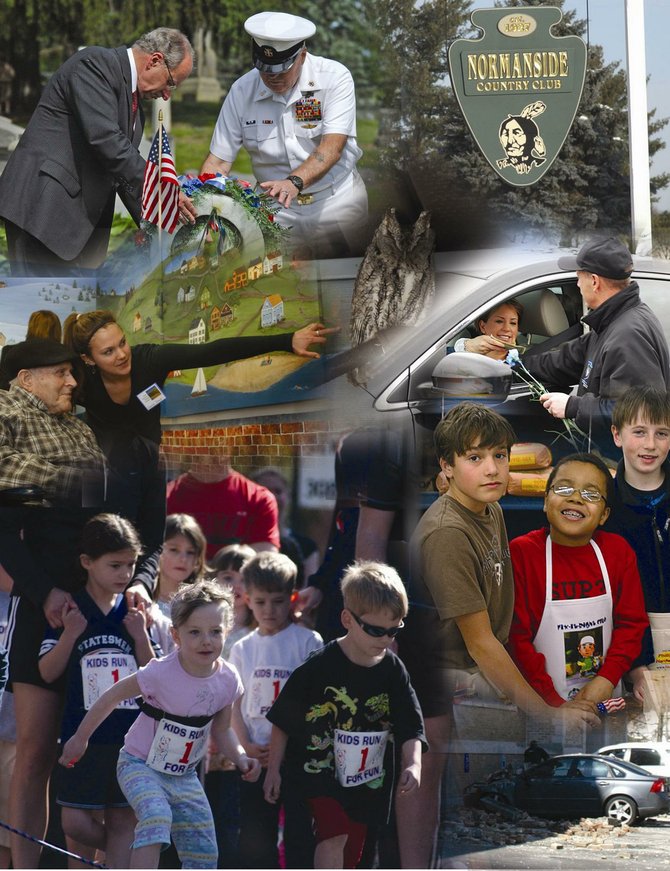 The Spotlight looks back on the first six months of 2011.
January
Bethlehem Supervisor Sam Messina gives his second, and last, State of the Town address. He reflects on positives such as approval of a number of housing projects and the expansion of service from the Clapper Road Water Treatment Plant during his first year in office.
The public hears about a Harvard University School of Public Health study indicating high levels of mercury were found in people living near the Lafarge Cement Plant in Ravena. The study of 172 people showed high levels of mercury in blood and hair samples.
A DEC-sponsored hearing regarding a modernization plan for the Lafarge Cement Plant brings mostly positive comments. Politicians and business leaders speak in favor of the project, while environmental groups say they'll continue to analyze plans and submit comments at a later date.
Developers of the Vista Technology Campus off Route 85 in Slingerlands make their pitch to the Bethlehem Industrial Development Agency for $5.7 million in tax-exempt bonds for the construction of Vista Boulevard, the main road running through the park. Joe Nicolla, president of Columbia Development, confirms ShopRite, SEFCU and Berkshire Bank as the first tenants for the park.
Bethlehem Central School District Superintendent Michael Tebbano introduces an $8 million plan to expand access to technology for students. The plan would put a personal computer in the hands of every high school student and would greatly increase access to laptops for younger students.
The Board of Education at BCSD directs Tebbano to examine the idea of closing Clarksville Elementary School. The move is based on declining enrollment numbers and a looming budget crisis. The Board also directs Tebbano to consider the idea of closing the district offices in Delmar.

By a vote of 3-2, the Bethlehem Zoning Board of Appeals approves final variances needed for a cell phone tower off of Van Dyke Road. Despite uncertainty about the merits of the project, the plan moves to the town's Planning Board for consideration of a special use permit.
Lawyers for Christopher Porco file paperwork seeking to appeal his conviction to the highest court in the state. Porco, convicted on charges he murdered his father and brutally assaulted his mother inside their Delmar home, had a 2010 appeal denied. The appeal focuses on an affirmative head nod given by Joan Porco to police the night of the attack when they asked if her son had committed the crimes. At the trial, Joan Porco said she had no recollection of the head nod.
(Continued on Next Page)
Prev Next
Vote on this Story by clicking on the Icon