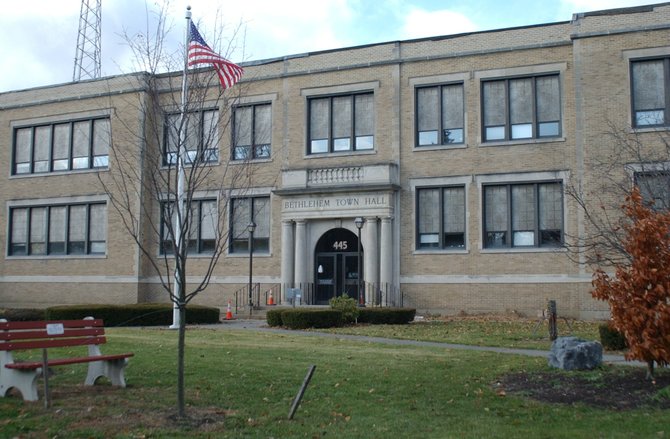 In a year when municipalities have struggled to stay within the parameters of a 2 percent property tax cap, the Town of Bethlehem fared relatively well.
Moving forward, however, the task may not be as easy.
In November, the Town Board adopted a 2012 budget totaling $38.6 million, which increased the tax levy by 1.27 percent. Right now, Town Comptroller Suzanne Traylor is convinced that Bethlehem is "well-situated."
"We're in good shape," said Traylor, who is stepping down from her position this month and moving overseas. "We've been watching what's been going on in the county. We have lived within our means. I'm feeling good. If you look at my budgeting and the situation I inherited when I landed here, I think all is pretty good for Bethlehem."
That doesn't mean the town doesn't face challenges and major decisions. Lawmakers will have to decide how to make up more than a million dollars in payments that will no longer come from Selkirk Cogen.
The company's ten-year PILOT agreement, or payment in lieu of taxes, expires at the end of 2012. Traylor explained it as a "unique" agreement in which the company hardly paid anything at the beginning on the deal. In recent years, the company has paid more than they would if they were simply paying their assessed tax share with no benefits.
"As a result, when that PILOT ends, it goes back on the tax rolls," said Traylor. "It's that big number that you keep hearing about that's there in 2012 that will affect us."
The end of the agreement will essentially leave the town with two choices – raise taxes to make up for the loss, or find ways to compensate through reductions in other town functions.
Traylor said the decision would be up to the town board, but added that the state property tax cap does allow for one-time tax increases to make up for expiring PILOTs.
(Continued on Next Page)
Prev Next
Vote on this Story by clicking on the Icon