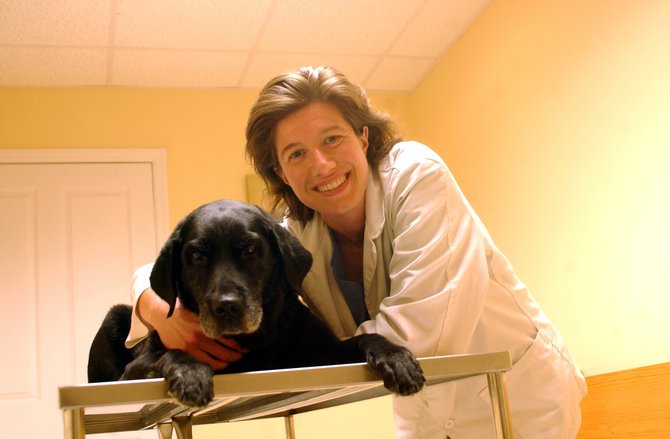 BETHLEHEM — It's not always easy to follow your dreams, especially when that means guiding a new business through troubled economic times.
That's just what Tara Estra has been able to do with Canterbury Animal Hospital, though. She and her staff are celebrating the practice's fifth year in business this month, and are inviting the public to celebrate along with them.
Dr. Estra is a transplant from the big city, but now that she's settled in the Capital District, she says she's found a sense of community here and intends to stick around.
"It's nice to practice in the community you live in...it's nice to see you clients in other settings," she said.
Estra didn't start out in veterinary medicine. She actually worked for years as a television producer in New York City, creating news and documentary programs for the likes PBS and cable news networks. But after a decade of such work, she decided that wasn't the career for her.
"I loved the sciences and was particularly interested in medicine, and just really loved being around animals," Estra said.
So she enrolled at Cornell University, got her degree and before too long found herself practicing in the Capital District. She opened her own business just three years after graduation when she saw a vacant property on Delaware Avenue on her daily commute.
"I was always interested in owning my own practice...when you're working in a practice it's a little more difficult to make changes," she said. "It happened a little faster than I had ever planned."
One of the things Estra wanted to make a focus of her own practice was superior customer service. Part of that commitment is staying open in the evenings and on Saturdays. But more important is getting to know clients (human and otherwise) and taking special care in making sure the best care — not the cheapest or easiest — is always given.
(Continued on Next Page)
Prev Next
Vote on this Story by clicking on the Icon