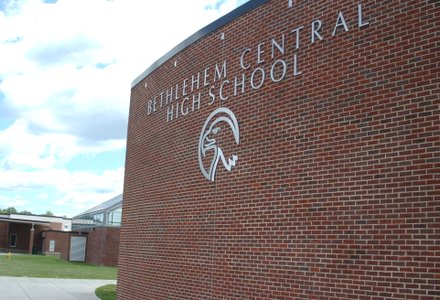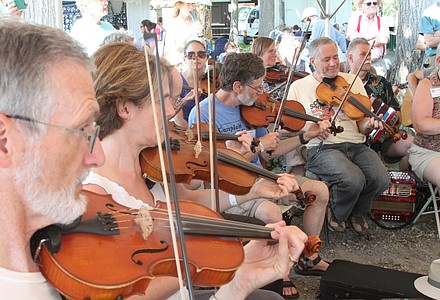 Wed

Thu

Fri

Sat

Sun

Latest blogs
Sports
Lifestyle and Entertainment
Letters to the Editor
Crime
Business
Columnists
Latest stories
Do you think the Tri-City ValleyCats will make the New York-Penn League playoffs in 2015?
Clean Strawberry Short Cake
I get a little sentimental when June arrives, because it's a month that marks both my dad's birthday and Father's Day.

The Bethlehem Central School District has been ranked sixth in overall educational performance out of 431 upstate school districts.
Sweat is not the benchmark to a good workout
Recently in one of our group fitness sessions the question came up about sweat. Sweat is such an ugly word and we don't like it in my studio, so we call it "glistening."
Town announces winner in second round of microenterprize grants
The town has announced another microenterprize grant winner during its second selection round.
Retail therapy may be a prescription for you
Whoever said you can't buy happiness never experienced the joy of a new pair of shoes.
Town of New Scotland seeks to change agricultural land to commercial
Conversion of agricultural land into commercial development land was the primary topic of discussion at a zoning advisory committee meeting last week.

Old Songs Festival kicks off Friday
If the grounds of the Altamont Fairgrounds could talk, it would spin a yarn of tales about old-time baseball games, automobile exhibitions and the countless of summer romances that blossomed under the carnival lights.

Huck Finn's Playland opens, marking a new lease on life to Latham's favorite playground
Dozens of eager kids waited with parents at the small train station of Huck Finn's Playland after it officially opened its gates to customers.

Opera Saratoga to host "Dido and Aeneas" under the stars
The melding of fashion with the arts is a common enough relationship, as one often feeds the other – life imitating art, art imitating life - but, the conscious marriage of art with science is a unique pairing, one guaranteed to be found if Karole Armitage is involved.

Albany Country Club celebrates a special anniversary
This year marks the 125th anniversary of the Albany Country Club.

Albany belts three triples in victory over Mohawk Valley
A rare show of power helped the Albany Dutchmen complete a home-and-home sweep of Mohawk Valley.

Local agencies work together in case of fuel fire
SCOTIA — The NY Air National Guard's 109th Arilift Wing hosted a major accident response exercise on June 14 at Stratton Air Base with local emergency agencies. The exercise simulated a tanker truck explosion and included simulated victims played by members of the Civil Air Patrol and Cadets.
Live music everywhere to welcome in summer
What do you get when you mix a beautiful day, some incredible food and great music, with an artsy component thrown into the mix?