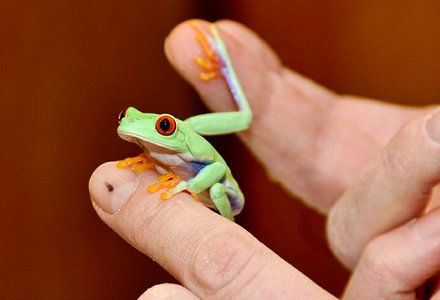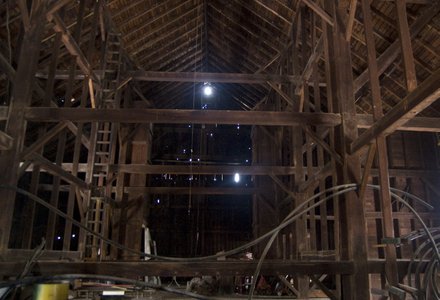 Mon

Tue

Wed

Thu

Fri

Latest stories
Uncontested races the norm locally, some use paper ballots to keep costs down
Locally this month, there are elections in both the Village of Colonie and Voorheesville, with only the Colonie race seeing a contest. There is also a contested race in the Village of Ravena. Most village elections, however, don't inspire the same political discourse of town, county or state races and the county Board of Elections often isn't involved.

The New York State Police Bureau of Criminal Investigation in Latham on Friday, Feb. 28, arrested Gabriel Rodriguez, 39, of Guilderland, for felony computer trespass and falsifying business records in the first degree along with a misdemeanor charge of official misconduct.

Police arrested an Albany man Thursday, Feb. 27, after State Museum patrons complained they saw something unexpected at one of the exhibits.
This appears in the March 5 editions of Spotlight Newspapers.
Village officials say little progress made with county on accessing grant
Around three months ago, Albany County legislators unanimously awarded Voorheesville $27,500 to complete an engineering study outlining the installation of a quad gate at its railroad crossing. Village officials, though, are still waiting to get their hands on the money.

Free event at Empire State Plaza features cool costumed characters, live shows, vendors and more
The Blums are the typical American family ... two kids, jobs and a house in Upstate New York. That is, until the weekend comes and the family transforms into the bad guys from "Star Wars."

Expert estimates moving building as-is could cost around $500K, smaller scale options possible
Raising the LeVie barn was a townwide effort 115 years ago, and relocating the building will likely take a similar effort.

Nurse allegedly stole prescriptions from place of business
Bethlehem Police arrested a Delmar woman for multiple alleged counts of forgery in order to obtain prescription medication.

Excess of $70,000 was missing from pay roll accounts
Bethlehem Police Department arrested a Clifton Park woman on Tuesday, March 4, who was allegedly involved in an embezzlement scheme.

Public hears about $4.1M plan for Albany-Bethlehem pathway portion
The Albany County Department of Public works held an open house Thursday, Feb. 20, on the third phase of the Helderberg Hudson Rail Trail at Bethlehem Town Hall. The project as proposed is estimated to cost $4.18 million, with county officials needing to cut around $40,000 to stay within budget.

BC officials hope restoration of state aid would prevent program cuts
Bethlehem Central School District is facing a preliminary budget gap of $4.8 million for the 2014-15 school year, but officials are hoping some of that money will be restored in the state budget.

Thacher Nature Center to host annual environment-inspired art exhibit, offering art classes
Artistic inspiration comes from a variety of sources, but one local art show is rooted in Mother Nature's visual appeal.
Husband, father-in-law of arrested treasurer resign from the company
Following the arrest of a former Selkirk Fire Department treasurer for allegedly embezzling funds from a firehouse, several people have resigned from the company, while the person who began the investigation was terminated.

Blackbirds cruise past Broadalbin-Perth for Class B crown
As a Voorheesville basketball player, David Burch never had the opportunity to play in a regional game. Now as his alma mater's varsity boys basketball coach, Burch has that opportunity.